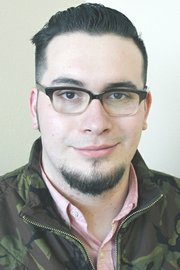 Brian Bennett was looking for a career instead of a job when he enrolled in Perry Technical Institute's instrumentation and industrial automation technology program.
With graduation in June, Bennett is close to his goal. He was recently singled out for honors as Perry's student of the month for February.
Instructors describe Bennett as a highly motivated self-starter and a natural-born leader.
"Brian is easy to work with. If I were an employer, I would hire him," said Larry Dagdagan, instrumentation instructor.
A Sunnyside native, Bennett commutes to Perry from Zillah. He currently serves as president of Perry's student chapter of the International Society of Automation.
After graduating from Sunnyside High School in 2010, Bennett worked on a Lower Yakima Valley farm for two years.
"I started looking ahead. I wanted a future," he said.
Bennett said he enjoys the work-like atmosphere at Perry.
"I don't see it as coming to school. I take it as a workday."