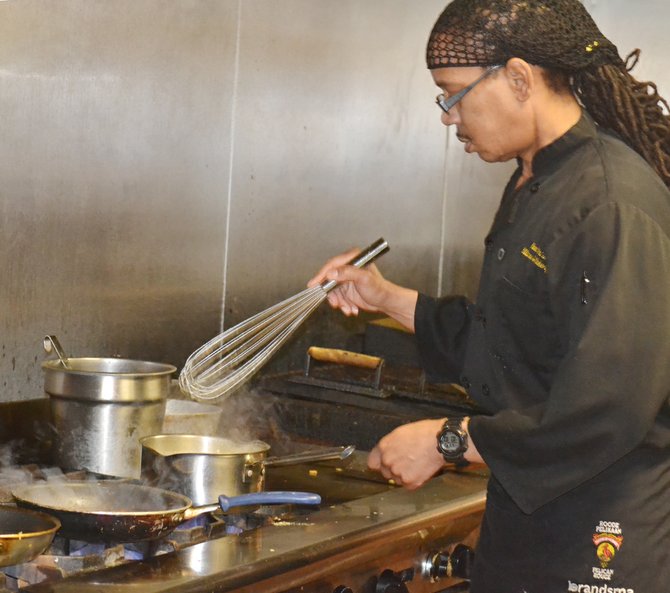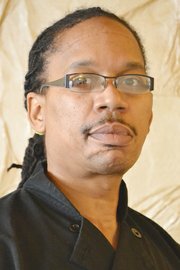 Taking a cue from his mother, Kenny Harding has turned cooking into a career.
Chef at Bon Vino's in Sunnyside for the past 16 months, Harding says he's been cooking for about 25 years. He said it all started when he was 11 or 12 years old.
"My mother taught me because she wanted to make sure her kids knew how to cook," Harding says.
He's taken that learning experience and put it to work at Snipes here in Sunnyside and now at Bon Vino's.
For Harding, taking enjoyment in his career is more than dishing up meals that taste good. He also relishes being creative and making sure items from the kitchen have a flair in their appearance.
"I like the culinary aspect of it," he said.
That's one reason Harding says his favorite dish to prepare at Bon Vino's is the oriental chicken salad. "I like the colors and the different ingredients."
As for the menu items most requested by customers at Bon Vino's, Harding says the Roger Panini sandwich and Turkey Griller are among the most popular.
He praises Bon Vino's owners Roger Hazzard and Joreen Mensonides for giving him the freedom to whip up creations such as the Seahawk Sandwich with flat bread, grilled turkey, bacon, swiss cheese, tomato, lettuce, avocado and cilantro dressing.
"I have two great bosses!" Harding says.
Harding says an important trait for chefs to have is the ability to be open to suggestions and critiques.
His philosophy in pleasing Bon Vino's patrons is to "always try do better than your best."