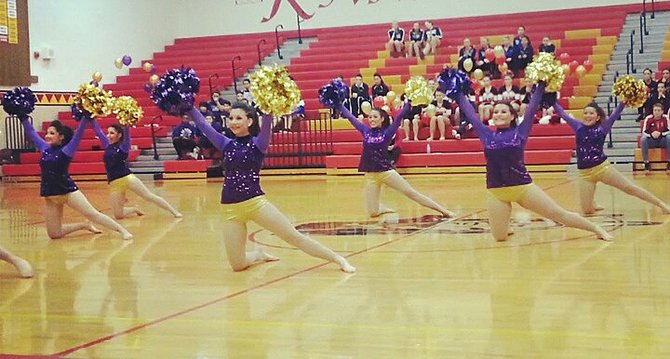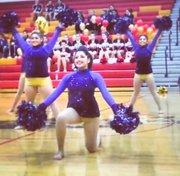 MABTON – The Mabton High School Dance Team, after just one year of dance team competition, has qualified for the Dance/Drill Districts to be held March 15, at Pasco High School.
According to Coach Melodie Griffin, the team needed a score of 195 to qualify and "…we got 195.40."
This past weekend, the team traveled to Kamiakin High School in Kennewick to compete in the Kamiakin Dance Competition. Even though her young team did not make it to the top three, Griffin was very happy with her team's efforts.
Griffin said the girls have been practicing for the dance contest since she took over as coach in November.
"We are a cheer and dance team, so we pull double duties. I have eight girls on the cheer team and of those, seven of them are on the dance team," she explained.
Griffin said her team practices Monday through Friday after school and on Saturday mornings.
"But if there is a game or match scheduled, then we must fulfill our cheer duties and cheer at those events," she explained.
"Dance sometimes has to take a back seat. But the girls have worked hard in both cheer and dance and do so without a complaint, while also maintaining high academic standards," Griffin said.
The Mabton dance team consists of Angela Martinez, Isabel Rojas, Joana Madrigal, Lupe Espinoza, Naida Gusby, Tracy Galarza and Tracy Vargas. All of the girls also are on the cheer squad, along with Aysha Cienfuegos.
Before heading to Districts, the team will again compete at the Southridge High School dance contest in Kennewick on Saturday, March 1.