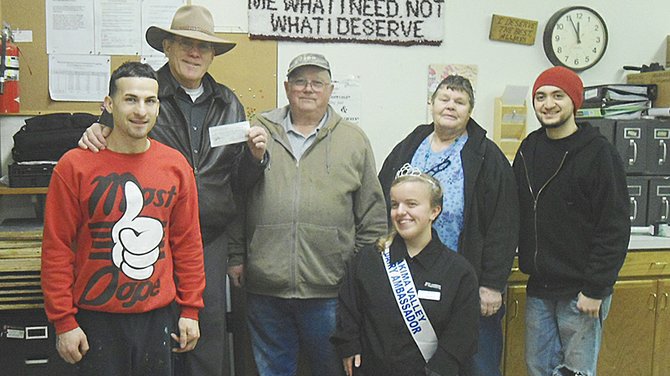 February is turning out to be a busy month for Katie Hutchins. The Yakima Valley Dairy Ambassador not only is making a number of personal appearances at the high school district and state championship contests, she is busy promoting dairy products locally.
This past week, the young woman made stops at several Lower Yakima Valley food banks, making cash donations to the agencies.
"We're hoping the food banks will spend the money on dairy products, of course," she explained.
Accompanied by LaVonne Boogerd, Yakima Valley Dairy Ambassador chaperone, Hutchins visited the Seventh-day Adventist Community Food Bank in Sunnyside and the food bank at Nuestra Casa, both in Sunnyside. She also made a stop at the Jubilee Food Bank in Prosser.
"Each of the food banks received $250," she said, adding the funds were the proceeds earned from ice cream sales at held by the Yakima Valley Dairy Women at the annual Central Washington State Fair.
"It is our goal to promote dairy products, while giving something back to our communities," explained Boogerd