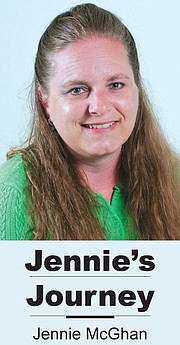 We have all experienced life's ups and downs. Sometimes we feel we have been knocked off our feet, but we know we can't give up.
This week has been one of those weeks for me…I was thrown a sucker punch (figuratively) when I learned my younger cousin chose to take his own life.
Knowing that I could not just stop what I was doing and hide in a corner, I took a break before carrying on.
I told myself that my family will get through this difficult time. I know we come from stubborn stock and we know how to pull ourselves up by the boot straps to endure.
It wasn't easy, but those around me made the day bearable.
It helps to have a support group around you when experiencing such grief.
I don't know what caused my young, vibrant cousin to feel life was no longer worth living. I only know that I wish I had known he needed comfort and understanding of some kind. He needed support.
This is the third person in my family who has chosen to leave this world and the rest of us behind.
When I learned about our loss, I turned to others for comfort and support. I know there are people out there willing to help me grab on to those boot straps. I know they will help strengthen me when I am weak.
I only hope that if there is anyone out there feeling as though life is no longer worth living, they will seek the support and love from others. If you can't talk to a family member or pastor, seek other professional help.
You are important in more ways than you can possibly realize.