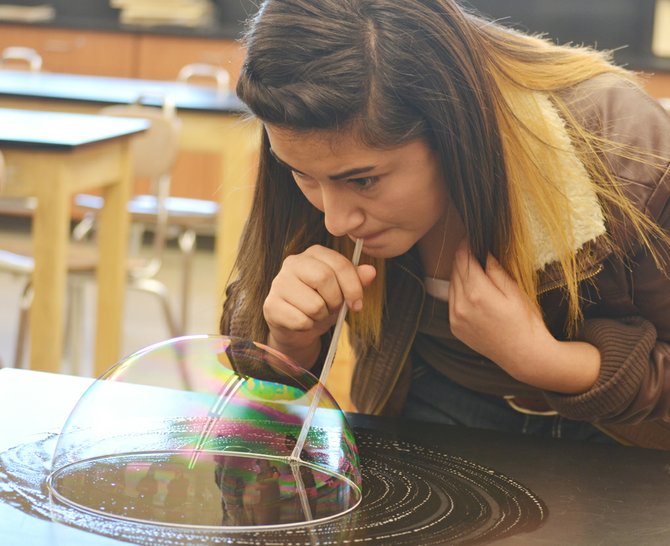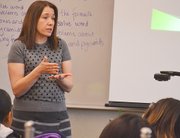 Helping parents prepare their middle school daughters for high school and college and giving the girls a glimpse of various careers formed the core of the Women Empowered (WE) Career Day last Saturday at Sierra Vista Middle School in Sunnyside.
Veterinarian Joanna Fischer, for example, encouraged the middle school girls to choose careers in areas they enjoy, rather than just focusing on how much a job might pay. She also advised them to be sure and make time for family and hobbies they enjoy to have a fuller life beyond the workplace.
Sunnyside High School science teacher Joyce Stark gave middle school girls in her workshop hands on activities to experience science learning firsthand.
"It's something they can explore at home," Stark said of the exercise in blowing and measuring bubbles using dish soap. She said it's a way to use common household items to provide the girls insights in fields ranging from math to biology.
One of the girls in that workshop was Harrison Middle School eighth grader Jackie Hernandez. "I've always wanted to be an orthodontist, but this is teaching me I should try new things," she said.