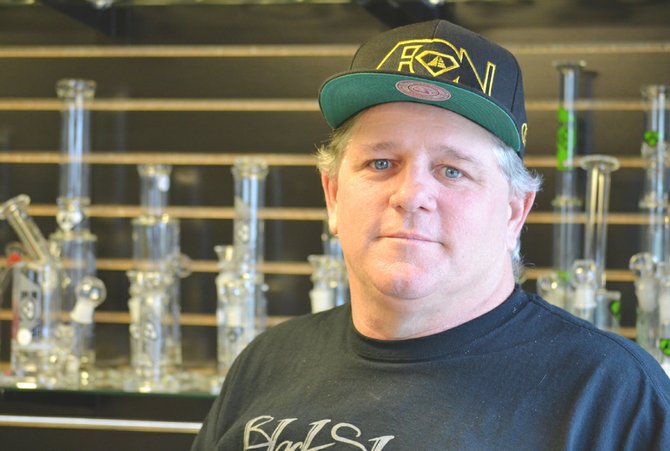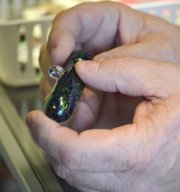 GRANDVIEW – While the cities of Sunnyside and Grandview debate whether to allow retail marijuana sales, one man is moving forward with a plan to fill the market niche.
Dave Rand of Sunnyside in the last week or so opened Stonies, what he describes as a smoke shop.
While it's possible for tobacco users to use the array of water pipes he sells, Rand says his real focus is on serving the needs of local customers in keeping with voter-approved passage of I-502, which legalized recreational marijuana use.
"We see a niche. What businessman doesn't look for opportunities?" says Rand, who is already looking at property in Sunnyside to expand Stonies.
He realizes the business opportunity has hurdles.
Not only have Sunnyside and Grandview yet to allow marijuana sales, the state of Washington will hold a lottery of sorts to determine which applicant will get first crack at sales in the two cities.
If Grandview and Sunnyside's city councils opt to ban marijuana, Rand said he already has support from the ACLU and his own legal counsel to take the cities to court.
In the meantime, Rand has Stonies set up with water pipes for pretty much every price range, from $10 up to $1,200. "Good service, good products, good prices," he says of his business approach.
Rand described himself as a medical marijuana user during testimony last month before the Sunnyside Planning Commission, and says his business is also reaching out to those users.
While Rand owns Stonies, the store is managed by his son-in-law, Nathan O'Brien, who notes that all of the store's glassware is made in America.
Stonies - "One person asked if I sold rock pavers," Rand laughed - is located at 404 Stover Rd. in Grandview. The store can be reached at 882-4200.