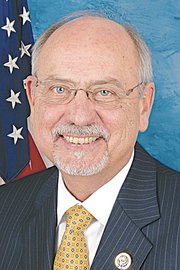 Each year around Valentine's Day, we think of hearts. In 1963, Congress made it official by designating February as American Heart Month, and each year, this month is a time for organizations and families across the nation to raise awareness and remember the importance of keeping a healthy heart.
From wearing red to changing lifestyle habits, there are many ways for residents in Central Washington to join these efforts to get involved in fighting heart disease.
More than 700,000 Am-ericans suffer from a heart attack every year. One in every four deaths stems from heart disease, making it the leading cause of death for both men and women. Cardiovascular disease does not discriminate between race or gender and costs the United States more than $300 billion each year.
Startling as these statistics may sound, there is good news – heart disease is preventable and controllable. The Center for Disease Control recommends taking small steps towards a healthier lifestyle, such as eating a healthy diet that is rich with fruits and vegetables and taking a brisk 10-minute walk five days a week. These few preventative steps can allow families across Central Washington to become healthier – and even help lower their health care premiums.
In addition to closely monitoring exercise and dietary routines, it is also just as important to be aware of warning signs that mean your heart may be in trouble.
Recognizing the signs of heart trouble is one of the best ways to combat it. According to the Center for Disease Control, symptoms include uncomfortable pressure, squeezing, fullness or pain in the center of the chest lasting more than a few minutes; pain or discomfort spreading from your neck, shoulders, or arms; or nausea, chest discomfort, light-headedness or shortness of breath.
Prevention starts with you and everyone in Central Washington has a role to play. As you begin your journey to a healthier heart, talk with your physician. Work with your doctor and together you can develop a plan to prevent any medical conditions that could lead to heart disease.
It will take an incredible amount of determination and patience, but every healthy choice you make helps and is an important step closer to a healthier heart. Ask your friends and family to join you on your journey to a healthier heart. Not only does it make your journey more enjoyable, you can encourage each other along the way.
Finally, don't get discouraged. Take each day one at a time and understand you won't be able to implement all of these changes overnight. I encourage you to take these small steps towards living a healthier life and putting an end to our nation's number one killer.
- U.S. Congressman Doc Hastings (R-Pasco) represents Central Washington's Fourth Congressional District.