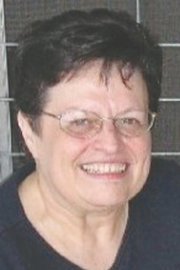 When they said airplanes could fly, people shook their heads. When they said one day massive computers would become miniscule devices, people scoffed.
Our creative minds look for new ways to save time, effort and bother, and we're good at it.
In 1900, a civil engineer named Watkins said that:
man would one day be able to see around the world via "cameras connected electrically with screens at opposite ends of circuits, thousands of miles at a span.

wireless telephone and telegraph would span the world. "We will be able to telephone to China quite as readily as we now talk from New York to Brooklyn," Mr. Watkins asserted.
In 1987, the late Roger Ebert, movie critic, predicted, "We will have high-definition, wide-screen television sets and a push-button dialing system to order the movie you want when you want it. You won't have to go to a video store, but you'll be able to order a movie on demand and pay for it. People will be able to record films and play them back using laser-disk/CD technology."
I personally hope this next prediction does not happen. An online story described the Rinspeed XchangE1, a vehicle that offers a mobile living room and office. The car can drive itself so you can lay back and enjoy the high-tech interior. "You can read, listen to music, surf the web, play games and watch movies," and even have coffee from a built-in coffee maker. The ad says you could have a four-person meeting at 120 kilometers per hour.
This vehicle will be shown at the Geneva Motor Show next month. The company, Rinspeed, asserts that this is a vision of road travel coming just a "few short years from now."
I love to fly. I enjoy talking with my grandsons who live 12,000 miles away. But I draw the line at cars that drive themselves at 75 miles an hour while people are making coffee, having meetings and watching movies.
Maybe that's already happening in some of the cars that zoom past me on the freeway!
‑ Karen Helsel, a resident of Sunnyside, is a certified mental health counselor. She can be reached at kmphelsel@gmail.com, and will appreciate your feedback and humor sightings.
More like this story