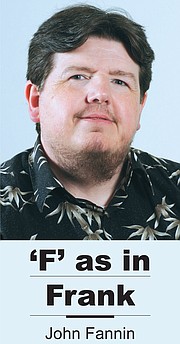 If there was confetti I would have thrown it. If there were noisemakers, well I would have made noise.
That was my reaction last week at witnessing one of the more harmonious Lower Valley groundwater advisory committee meetings.
For more than a year we at this paper have attended and covered each and every one of the committee's monthly meetings. The only media outlet to do so.
It has been painful at times to witness the distrust among the committee's factions that has hindered the advisory's important work of addressing high nitrate levels in several wells here in the Lower Valley.
But last week's meeting gave me hope that results are still possible from this group.
Kudos to Yakima County commissioners and the Department of Ecology for bringing pressure to bear in getting this group to find common ground.
The committee's various work groups have done yeoman work in making progress behind the scenes.
Those efforts paid off last week with consensus on ensuring anonymity for farmers participating in deep soil samples – a big hurdle to clear.
There's still a lot of work to be done and those conflicts among the committee's varied interests still bubble below the surface. Yet, they are finding a way to make real progress.
It's been frustrating at times watching the groundwater group flounder. That's why it's so encouraging now to see the groundwater folks, well, gain ground on our troubled waters.
As they say at the close of Port of Sunnyside meetings, may peace and harmony prevail.