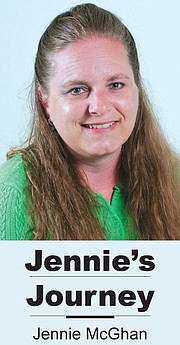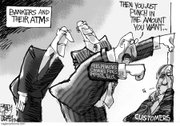 It seems everywhere we turn we are charged a small fee for using the tools that are meant to secure payment for goods or services rendered.
Checks used to be a good substitute for cash, but there are many retailers that won't accept them anymore. That's because there is a history of individuals passing bad checks, whether from insufficient funds or forgeries. The businesses that do accept checks have posted notifications, alerting patrons that a fee may be added by an outside company seeking to recover the funds.
That fee is on top of overdraft charges that many banks assess for bad checks.
There are also bank-issued debit cards for consumers who don't like carrying cash in their wallets. The money is directly withdrawn from the customer's bank account. But, I find using a debit card is costing more money nowadays.
Retailers are adding surcharges for use of debit cards and the trend seems to be taking hold.
Even at the pumps. AM/PM, for example, has for several years charged its customers a 35-cent fee for using a debit card. So, I avoid going there unless I have the cash I need to fuel up.
Earlier this week, however, I found one of my favorite gas stations (and its neighbor) have added a surcharge for customers choosing to use a debit or credit card. I was taken aback by the fee, which is 10 cents for every gallon.
I normally put in about 15 gallons, which now cost me $1.50 more, $1.50 I could have saved had I used cash. If I use the same gas station for a year, I will be spending a minimum of $78 a year on surcharges at that one location.
That, added to the other surcharges out there, is creating a nickel and dime effect on my budget.
I understand businesses can't afford to take in bad checks, but we consumers can't afford these extra, and sometimes hidden, charges.
Maybe it is time to go back to the cash-only system. Of course, I'll have to make sure I am using an ATM that isn't charging a $3 service fee to complete the cash transaction.