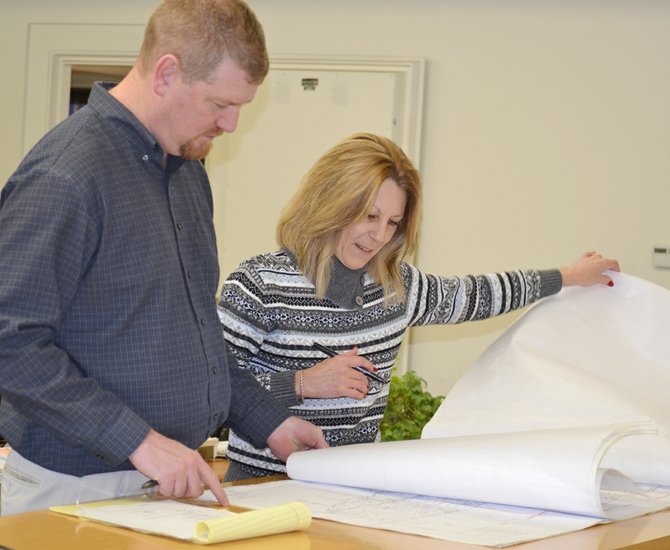 WORKING STIFF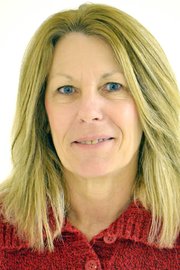 Jody Williams wears a couple of important hats at the Roza Irrigation District's Sunnyside office as bookkeeper and assistant treasurer.
Soon she and other office staff for Roza will experience one of their busiest times of the year when in just a few weeks the irrigation season will begin.
"This place will go crazy," Williams laughs as she describes the scene with irrigators calling about water deliveries. "You have to go with the flow."
Williams says Roza's front office not only plays an important role in communicating water orders to field staff, but also in getting word to field workers when irrigators find leaks in the system or encounter difficulties in receiving water orders.
She's quick to note that Roza's water customers, the vast majority of whom are farmers, are patient when it comes to working out water orders. "People are polite," she said. "They know how the season works."
Williams has been with Roza for 18 years. Her responsibilities include cash management and investments as assistant treasurer and, in her role as bookkeeper, she deals with financial statements, the general ledger, payroll and accounts payable/receivable.
She says bookkeeping has essentially been a life-long career for her. The Toppenish native says it all started while she was still in high school.
"I took some bookkeeping classes and worked part time in the Toppenish hospital administration office," she said.
All these years later, Williams still enjoys bookkeeping and its challenges.
"I like working with numbers, it's like figuring out a puzzle," she smiles.
Part of that puzzle is making sure the credits and debits balance at the end of the day.
"You've got to double check your numbers," Williams says. "That's the major key of getting things to balance. Too many people will do things without proofing their work."