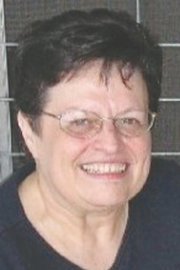 Many television programs and internet sites are talking about the notable news of 2013. My favorite humorist, Dave Barry, wrote a story for the Washington Post, which can be found at this web address: (http://www.washingtonpost.com/lifestyle/magazine/dave-barrys-review-of-2013-the-year-of-the-zombies/2013/12/20/c7cfa5fe-5dc2-11e3-bc56-c6ca94801fac_story.html).
Although his humor is sometimes on the edge of gross, he is funny.
I always wonder how many people believe what Dave Barry says. His writing is a combination of fact and fantasy, sanity and insanity. His fiction is expertly woven through, around and in the truth.
It brings me to an important point: we sometimes have trouble telling the difference between reality and unreality. There are folks who believe anything that is written in black and white is truth. Dave Barry's article might fool some.
As we look back at 2013, we need to learn from the past as we face the future. What things did you bank on and believe in 2013 that didn't pan out? Or that weren't even true in the first place? What realities will you use in 2014 to guide your path? Here are some of my personal findings:
I can change no one but myself. I've been working on this a long time, and each year this reality becomes clearer to me.

I can decide to live my later years like I want to, doing what I am gifted to do, and not always what others think I should do.

I can spend quality time with my family.

I can do the things that make me feel better, physically, mentally and spiritually.
So what truths will you focus on in 2014?
‑ Karen Helsel, a resident of Sunnyside, is a certified mental health counselor. She can be reached at kmphelsel@gmail.com, and will appreciate your feedback and humor sightings.