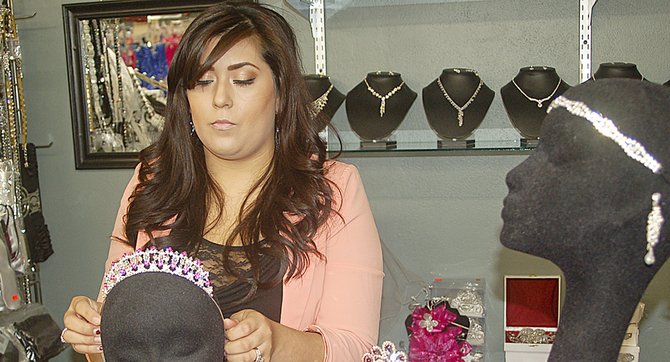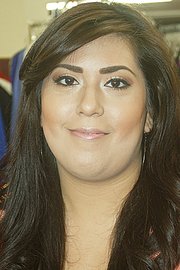 Every day is dress-up day for Yesenia Jalifi, a sales associate at Fashion Corner, a longtime Sunnyside business that specializes in formal wear for all occasions.
"When I came to work here I was so excited to be helping women pick out the most important dress of their lives - their wedding gown," Jalifi said.
Four years later, Jalifi still gets a little misty-eyed when a bride finds the perfect gown for her special day at Fashion Corner.
"I love working here," she said.
Jalifi, who has worked at the popular downtown Sunnyside wedding and formal gown store for four years, began her job not really knowing what it might entail.
"I sought the job after my niece did her senior project at the store," she explained.
"She made it sound like so much fun, I had to see for myself. She was right," Jalifi said.
In addition to helping young brides, Jalifi also is on hand to help shoppers find the perfect prom dresses or quinceanera gowns for those special occasions.
But she said helping a bride with her selection also means she must work with the mother of the bride and the bridesmaids, and even sometimes the father of the bride.
It is a challenge to keep everyone engaged about the dress selection, Jalifi readily admits.
"Everyone has an opinion about the best gown for the bride," she said.
"It is sometimes like watching the popular television show, "Say Yes to the Dress," she explained.
At the end of the day, Jalifi said her job is to make sure the bride is happy with her choice.
"Ultimately, it is all about the bride," Jalifi said emphatically.