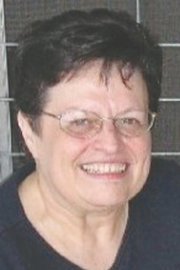 A recent movie, "The Secret Life of Walter Mitty," is based on the 1939 short story by James Thurber. Reviews have not been kind, but I liked it - mostly because I have read a lot of Thurber and knew what to expect from such a movie.
Sure, it was unrealistic and silly, but so are many movies. The parts required minimal acting prowess, but that too is not surprising.
The premise is an appropriate one for a New Year's movie: when life is mundane or boring, don't just imagine adventure…live some. Other themes included corporate down-sizing, changes and takeovers.
One of my favorite phrases was Walter's job title: "Negative Assets Manager." I chuckle every time I hear those words, and think of my conversations this week with my daughter, who visited from Indonesia.
We talked about our tendencies toward negativity, where they come from and what we can do about it. We called each other on it, and laughed about it. In fact, our laughter became a daily part of conversations, story-telling and interactions with her disabled daddy. Here's one snippet:
Me to Marvin: "Remember when you used to go eat at the casino on your way to Seattle?"

Marvin: "Yes."
Daughter: "Did you ever gamble there?"
Marvin: "No."
Daughter: "Dad, what would you have done if you had won a thousand dollars?"
Dad: "You mean 5 million dollars?"
Me: "Wow, with 5 million dollars you could pay for my nursing home expenses."
Dad: "I could, but I wouldn't."
As I walk into a new year, I am trying to focus more on the positive assets available to me, in me and through me to others: humor, story-telling, laughter,
freedom to feel whatever I feel and others I have not yet identified.
What positive assets will you be sharing in 2014?
‑ Karen Helsel, a resident of Sunnyside, is a certified mental health counselor. She can be reached at kmphelsel@gmail.com, and will appreciate your feedback and humor sightings.
More like this story