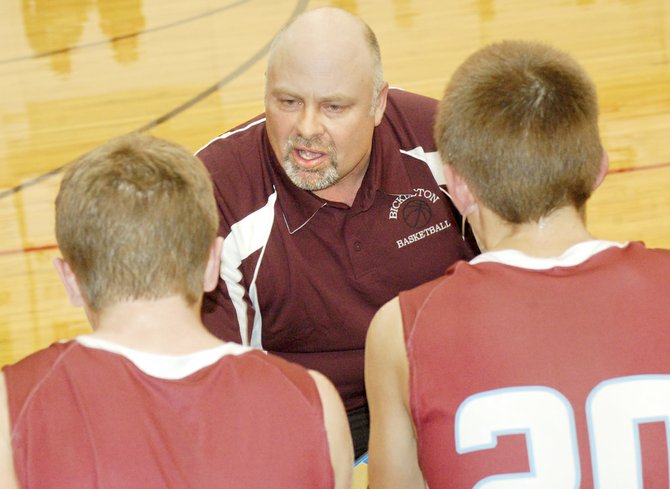 BOYS PREP BASKETBALL
GRANGER – The 1B Bickleton Pirates fell to the Spartan JV squad last night, 57-43.
"We had lots of unforced errors and they were very quick in their pressure the whole game," said Bickleton Coach Jerry Roberts. "These games are hard to watch, but sure make us aware of weaknesses we need to address."
Nathan Powers led the Bickleton squad with 18 points. Pirate Michael Underwood managed a double-double with 10 points and 13 rebounds.
"As always, the boys played hard, but seemed to be a step slow tonight," said Roberts. "Our shots were not falling for us and that led to long rebounds and fast breaks for them."
A bright spot for Bickleton was the effort from the free throw line. The Pirates dropped in nine out of 13 tries.
"We made a late run at them to get it down to 11 but ran out of steam and time," said Roberts. "I wish we could scrimmage them all the time, it would make us better in a hurry."
Bickleton's next game will be in Touchet on Friday, Jan. 10.