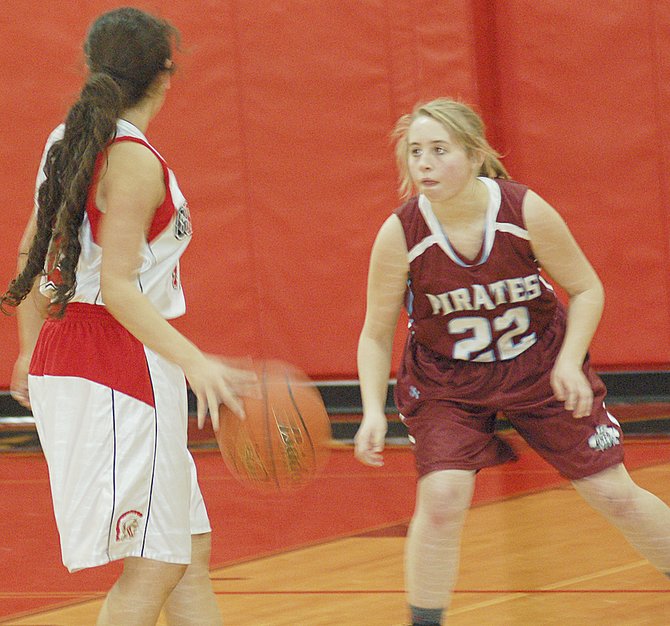 GIRLS PREP BASKETBALL
GRANGER – Maybe it was the frigid weather outside that caused both Bickleton's varsity and Granger's JV squad to put up ice-cold shooting numbers last night.
In a low-scoring affair, the host Spartans clipped the Bickleton High School girls basketball team Wednesday evening, 24-20.
"As you can imagine, there were no highlights," Bickleton Coach Emily Barnhart said of the non-league match-up.
"This is a game I think both teams would like to chalk up to a bad night and forget," she added.
The win by Granger avenged a 40-38 loss the JV Spartans sustained against Bickleton in mid-December.
Like the earlier meeting, Diana Solorio led the Granger squad. She shared game-high scoring honors with teammate Rikki Zavala, each of whom canned 11 points last night.
Pacing Bickleton in Wednesday evening's loss, with 4 points apiece, were juniors Daniela Smith and Lindsay Brown, and sophomore Lacy Cannon.
Bickleton's varsity (3-5) is scheduled to complete the non-league portion of its schedule this coming Friday, Jan. 10, at Touchet. The Lady Pirates will open Greater Columbia 'B' League play Jan. 17-18 against Lyle/Wishram and Yakama Nation Tribal.