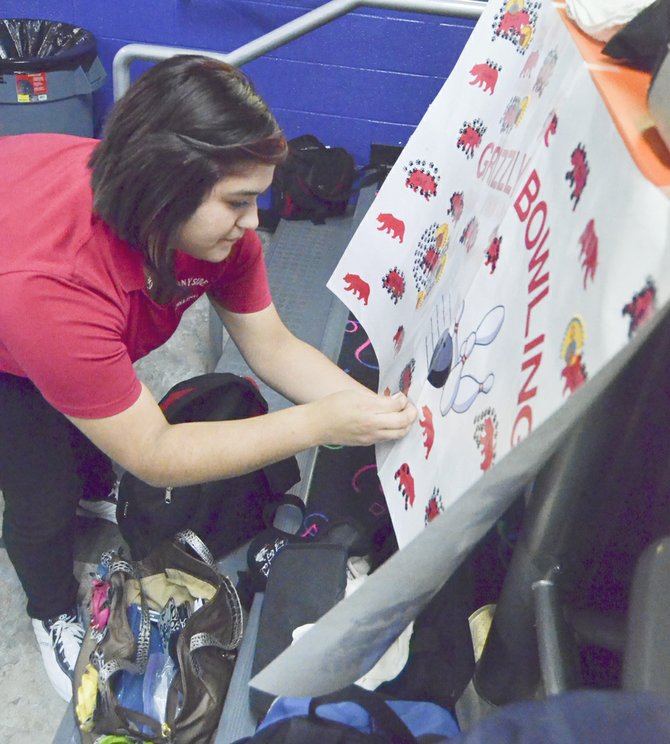 Sunnyside High School's bowling team picked up its third victory of the season this past Tuesday.
Hosting the Kennewick Lions at Sunnyside's Valley Lanes, the Lady Grizzlies ended the four-game match tied at 2-2. Tiebreakers in prep bowling are decided on total pinfall, which went Sunnyside's way by a count of 1655 to 1609.
The SHS girls opened Tuesday's match with a hard fought 667-649 win. Johanna Chumley, Thalia Borja and Elisha Noyola paced the winners with efforts of 147, 146 and 144, respectively. Teammates Brianna Esqueda and Carla Rodriguez added games of 117 and 113.
Kennewick got a team-best 152 from Marta Schuldheist in the opener.
Sunnyside forged a 2-0 lead on the Lions by handily winning game-two, 729-636.
Esqueda was the Lady Grizzlies' top scorer in the second contest, rolling a 169. Also contributing were Rodriguez with a 148, Chumley with a 145, Borja with a 144 and Noyola with a 123.
For Kennewick, Daicee Singer had the best performance for the Lions in the second game…a 146.
The Lions roared back to make it a 2-1 match, winning the first of the two Baker games, 170-124.
The Baker format calls for each member of the five-girl squad to alternate taking turns throughout a 10-frame contest.
Kennewick squared the match at 2-2 with a 154-135 victory in the second Baker game.
At that point the four-game totals were tallied, which gave Sunnyside the victory.
The Lady Grizzly keglers are scheduled to take on West Valley today (Thursday) at Yakima's Nob Hill Lanes.