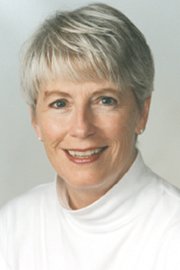 Once again, the calendar has turned to a new year. Once again, we have the prospect of finally catching up after the frenzy of the Advent and Christmas season. Once again, New Year's resolutions occupy our to-do list. Once again, we have the opportunity to start over, to reboot in some respects.
There's a delicious anticipation of something new. But our modern calendar is really just a reflection of an ancient biblical idea.
In the lectionary, Isaiah's prophecy of a new beginning ended the church year. In Isa 65:17, we read "See, I will create new heavens and a new earth. The former things will not be remembered, nor will they come to mind."
In our Year of the Bible journey, John's vision of renewal ends our reading as the Bible comes to a close. In Rev 21:1, we read "Then I saw 'a new heaven and a new earth,' for the first heaven and the first earth had passed away, and there was no longer any sea."
God holds up the promise of something better in a time yet to come, a world that reflects the divine intent at creation. Within each of us is that seed of desire for a better world, too.
We know there is room for improvement, globally and individually. And so we scratch that itch by starting at our own doorstep with improvements we can control. We can change our diet, we can add a new exercise regimen to our schedule, we can focus on our relationships more and our Fantasy Football team less. We can use our talents for the benefit of the church, a school or a non-profit. We can build on our Bible reading habit and adopt a prayer practice. These are means of renewal that are within our grasp, even as we acknowledge the necessity of divine assistance.
Changing the world is a little more complicated. Some might say it's impossible.
But we have a vision we have inherited from the prophets, inspired by God. And we have a mandate that propels us to move beyond self-help books to impacting the world around us for good.
We can make a difference by working for justice, by modeling self-sacrifice and compromise, by reaching out with concrete help to those who are in need.
We also impact the future by how we raise up our children and grandchildren, by the ethics and morals we transmit to them through our words and actions.
Everything we do affects the world for good or ill and we can choose the direction.
So when we turn that calendar page and look at the blank, fresh expanse of time the pages represent, remember our tradition of living into the promise of a new heaven and a new earth.
Newness is in our DNA.
‑ Rev. Katie Haney is pastor of the Sunnyside Presbyterian Church.