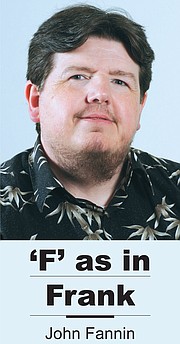 Sunnyside has earned a rap for turmoil and turnover in city government over the years and to an extent it's been deserved.
But I had to chuckle earlier this week when the Yakima City Council could only muster a 3-3 tie when it came time to vote for a mayor.
I mean, Sunnyside has had its issues but it's at least been able to decide on a mayor each year.
Sunnyside's city government has been dysfunctional in the past…but at least it functioned.
The Yakima City Council's unwillingness to compromise and find common ground on the city's mayor of all things - essentially little more than a ceremonial title – isn't just dysfunctional, it's a disservice to Yakima citizens.
So, in my first column of 2014, I simply want to say thanks Yakima for actually giving me a greater appreciation for my own city's government.
And here's a happy 2014 to our county's largest city and its mayor…whoever it may be.