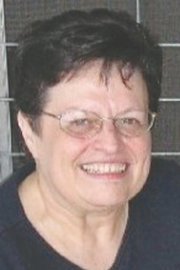 I once worked in a law firm with four managing partners. It was a busy practice, with a long history and many clients.
Client files were shelved along a wall at one end of the room. Attorneys had to check out the file on which they were working, so we would all know who had it.
In the office across from my desk, the attorney kept papers, file folders and yellow legal pads in stacks on the floor against the walls around the room. There was no space on his desk. When I started there, he warned me: "Do not mess with my office. Do not touch the stacks on the floor. I know exactly where everything is."
I obeyed.
This time of year people are making resolutions about clutter…to get rid of it, to get organized and to dispose of junk. I try to do that too, but am seldom successful. But I have found a helpful proverb on this topic.
Solomon, who wrote most of the book of Proverbs in the Bible, was touted as the wisest man in the world for a time. He didn't always possess the common sense needed for the use of such wisdom, but some of his proverbs are pretty good. Here's one I shared with the attorney and which I use to remind myself of truth:
"Without oxen a stable stays clean, but you need a strong ox for a large harvest." Proverbs 14:4.
The oxen mess is necessary if you are going to own an ox, and an ox was needed in those days to do the hard work. You have to put up with the messes to become more and more productive.
As you walk through 2014, don't be surprised or dismayed at the trouble around you. If you are able to see it well, feel your feelings about it, and use it to grow, you will be more productive this year than you were last.
You might even be able to laugh about it later. That's what I keep telling myself.
‑ Karen Helsel, a resident of Sunnyside, is a certified mental health counselor. She can be reached at kmphelsel@gmail.com, and will appreciate your feedback and humor sightings.