The city of Sunnyside, Yakima County and other local governments desiring stricter limits or even an outright ban on the sale of marijuana are free to do so.
That's according to an opinion announced this morning, Thursday, by state Attorney General Bob Ferguson.
Ferguson said language in voter-approved I-502 contains no language pre-empting local laws against the sale, production or processing of marijuana. He said those who drafted the initiative could have done so in writing the law but did not.
"Although Initiative 502 (I-502) establishes a licensing and regulatory system for marijuana producers, processors and retailers in Washington state, it includes no clear indication that it was intended to pre-empt local authority to regulate such businesses," Ferguson said in today's opinion. "We therefore conclude that I-502 left in place the normal powers of local governments to regulate within their jurisdictions."
The opinion was written in response to questions posed last November by Washington State Liquor Control Board Chair Sharon Foster.
Her first question asked for the AG's opinion on whether the initiative pre-empts local ordinances. Foster also asked if local governments can establish tougher land use regulations that would make it impractical for a marijuana business to locate there.
To the first query, Ferguson said no, the initiative does not pre-empt local laws banning marijuana. To the second, he said yes, municipalities can set tougher standards for establishing marijuana businesses.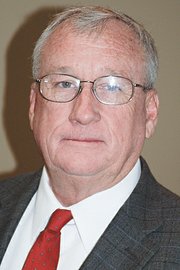 For example, I-502 says marijuana operations have to be at least 1,000 feet away from schools, playgrounds, day cares and arcades. In its talks on the matter, though, the Sunnyside Planning Commission has considered extending that ban to keep marijuana ventures at least a 1,000 feet away from churches and residential areas.
Sunnyside and Yakima County both have long-standing moratoriums on even accepting applications for marijuana operations.
Sunnyside City Manager Don Day was heartened this morning to hear of the AG's opinion.
"From a general perspective, that makes me feel better," Day said. "Quite frankly, I don't ever believe in the state government dictating what is right and wrong."
He added that the AG's opinion may affect discussions underway by the planning commission.
Day noted there has been interest in the Sunnyside community about even looking into banning marijuana operations altogether within city limits. According to Ferguson's opinion, such a ban could actually be considered.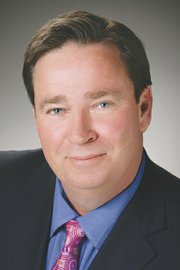 "It's good news for the citizens of Sunnyside," Day said of the AG's opinion.
In a press conference this morning, Ferguson cautioned that his opinion was only rendered on the two questions posed by the State Liquor Control Board and in the context of I-502 as written.
"I'm defending what the people enacted," Ferguson said in the statewide press conference this morning. It's not my role to read language into the initative that is not there."
Yakima County Commissioner Rand Elliott says this morning's opinion now gives the county a framework for moving forward on the marijuana issue.
He says the moratorium expires in March and was enacted to provide time for the three commissioners to hear and process the state AG's opinion.
"We've been waiting on this very opinion," says Elliott. "Now the three of us can can have a study session and hash this out."