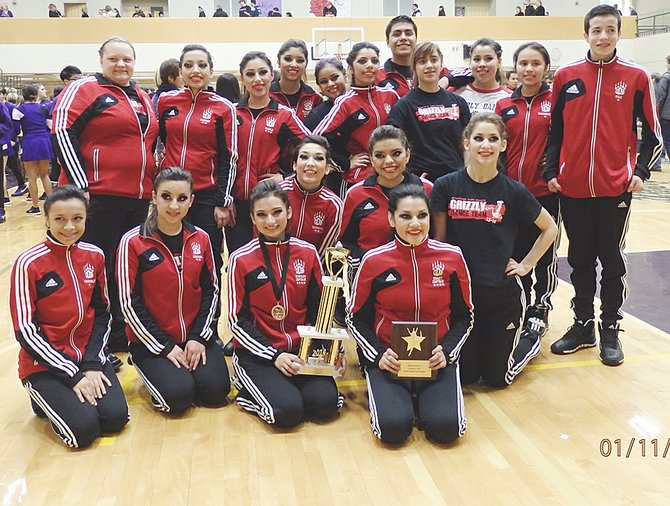 RICHLAND – The Grizzly Dance Team continues with the tradition of meeting high standards and expectations, qualifying for Districts after its first competition.
Last Saturday the Sunnyside High School team competed at a competition hosted by Hanford.
The Grizzly Dance Team earned runner-up honors to Pasco in the hip-hop category with a score of 230. The Bulldog team earned a score of 257.
Sunnyside also brought home top honors for showmanship.
"This is a team that works hard and loves to have fun," said Coach Nicole Rounce.
She said the Grizzly Dance Team was ranked in the top three schools overall at the Hanford competition.
On an individual note, Sunnyside's Stefani Anciso competed and earned runner-up honors in the drill down competition.
Rounce was pleased with the team's performance, as well as with Anciso's.
She said, "We've got our heads down, focusing on gearing up for our next competition."
The Grizzly Dance Team will compete again in Moses Lake on Saturday, Feb. 8. Two other competitions will take place before Districts. On Saturday, Feb. 15, the team will travel to Kamiakin High School, and on Saturday, March 1, the Grizzly Dance Team will compete at Southridge High School.
Because of its placing at Hanford, though, the team has already qualified for Districts. Rounce said it is not yet known where the district competition will be held on March 15.