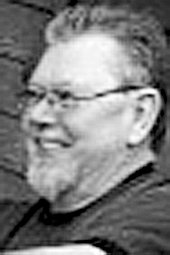 Michael Edward Rasmusson, 65, of Kennewick and a former Bickleton resident, passed away on Monday, Jan. 13, 2014, at Kennewick General Hospital.
Michael was born Dec. 7, 1948 in Sunnyside, the son of Durman William and Jewel (Porter) Rasmusson. Michael grew up in Bickleton and graduated from Bickleton High School with the class of 1967.
He served in the U.S. Army from 1969 to 1970. Following his military duty Michael attended Columbia Basin College, studying auto mechanics. He worked as a mechanic for the Lacrosse School District, Simpson Plastic Plant in Sunnyside and Sandvik Special Metals in Tri-Cities for more than 20 years. Michael also did long haul trucking towards the end of his career, visiting every state except for Alaska.
In 1969 Michael and Cindy Hall were married in Sunnyside. In their 28 years of marriage they raised three sons.
On Oct. 2, 1999 he married Martha Lambert in Tri-Cities, and they were together for the last 15 years of his life.
He loved hunting in Bickleton, fishing, camping and recently had acquired an interest in riding four wheelers.
He with his sons, loved old cars and Michael was looking forward to getting a '32 Ford Coupe before his final illness.

Mike is survived by his sons, Chris (Becky) Rasmusson of Yakima, Marc (Carri) Rasmusson of Sunnyside and and Joseph (Cielo) Rasmusson of Spokane; one sister, Ada Ruth Whitmore of Bickleton; his former wife, Cindy Rasmusson of Grandview; four loving grandchildren; and numerous nieces and nephews.

He was preceded in death by his wife, Martha Rasmusson; his parents, Durman and Jewel Rasmusson; and three brothers, Phillip Rasmusson, Bill Rasmusson and Junior Rasmusson.
Viewing and visitation will be held Friday, Jan. 17, 2014, from 2 to 8 p.m. at Smith Funeral Home in Sunnyside. Funeral services will be held Saturday, Jan. 18, 2014, at 1 p.m. at Bickleton Evangelical Community Church.
Those wishing to sign Michael's on-line memorial book may do so at www.funeralhomesmith.com.
Smith Funeral Homes Ltd. and Crematory in Sunnyside is in charge of arrangements.
More like this story