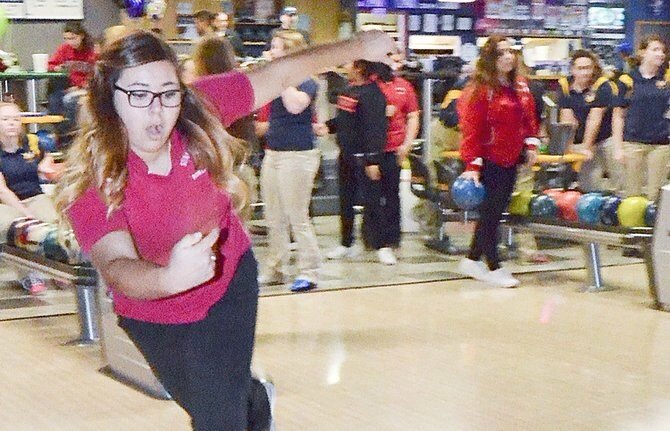 The Sunnyside High School bowling team hosted its final home match yesterday, but ended up with a 3-1 loss in the four-game match against Selah.
The 300 two game series began with a 710-689 score in favor of the Vikings. Sunnyside's Johanna Chumley and Brianna Esqueda rolled a 181 and 143, respectively. Megan Kinney, Thalia Borja and Elisha Noyola added scores of 126, 125 and 114 to the tally.
Selah's Mikayla Ball outperformed the field of bowlers with a team-best 204 in the opener. Teammate Katelyn Dexter finished the first ten frames with a 159.
The Vikings took a 2-0 lead with a score of 726-650.
Ball led Selah again with a 190.
Esqueda missed the mark set by Ball, rolling a 150. Kinney, Borja, Noyola and Chumley added games of 121, 123, 117 and 139.
Selah won the first of the two Baker games, with a 140. Sunnyside fell short of that score by just one pin.
The Lady Grizzlies completed the series with a 148-134 win in the second Baker game. However, the effort was not enough to win the match.
Sunnyside will finish the regular season against West Valley next Tuesday at Nob Hill Lanes in Yakima.