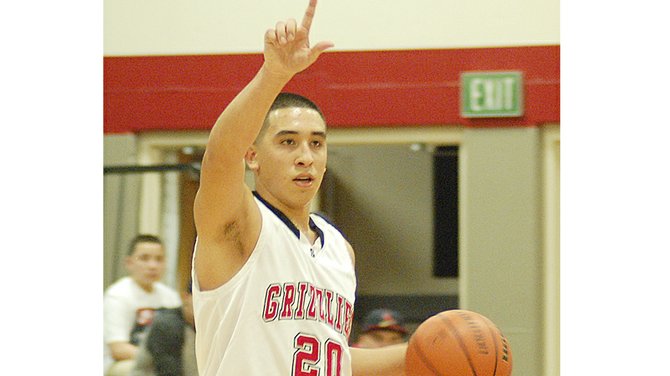 BOYS PREP BASKETBALL
Following a disappointing loss on Friday at Wenatchee, the Sunnyside boys basketball team rebounded nicely with a clutch win at home against Eisenhower last Saturday.
On Friday, Wenatchee pul-led out to a 40-23 lead at the half and never looked back on the way to an 82-42 victory.
Isaiah Fernandez led Sunnyside with 11 points, while teammate Estevan Salmeron tallied 9 points in the loss.
Dillon Sugg was dominant for the Panthers with 31 points. Sugg also helped Wenatchee to a 45-20 rebounding advantage.
"Sugg earned his points by being a big, physical guy who crashed the boards shot after shot," said Sunnyside Coach Geoff LaBrant. "He was tough to guard."
Sunnyside righted the ship 24 hours later, though, with a thrilling 61-60 victory over visiting Ike. After a see-saw first half that had the Cadets leading 25-24 at the break, Sunnyside exploded for a 17-5 run in the third quarter to seemingly pull away.
"In the third, we put on a press that frustrated their offense and we had guys like Joel (Ortega) and (James) Voorhies aggressively box out and rebound on offense and defense," said LaBrant.
Sunnyside built its advantage to 14 points with just four minutes to play in the contest.
Ike rallied back, though, and pulled to within two points in the final seconds.
And that's when things got technical, as in technical fouls assessed against Sunnyside players Ray Sotelo and Fernandez that gave the Cadets four free throws. On the play that led to the technicals, though, Fernandez was fouled by an Ike player and awarded a pair of free throws.
However, the technical foul on Fernandez was his fifth overall for the game and he fouled out.
In his place, Sunnyside JV player Eli Hernandez cooly stepped to the line and drained both free throws to put the Grizzlies up by four.
On the other end, Ike was only able to can three of its four technical foul free throws.
That preserved Sunnyside's lead by one at 61-60, but Ike got the ball back with three seconds to play following the free throws.
Sunnyside's Ivan Romero was tasked with guarding the ensuing inbounds pass, and was able to disrupt the play enough to prevent the Cadets from firing off a final shot attempt.
Angel Garza led Sunnyside on Saturday with 15 points and six rebounds. Fernandez and Voorhies tallied 12 and 10 points, respectively.