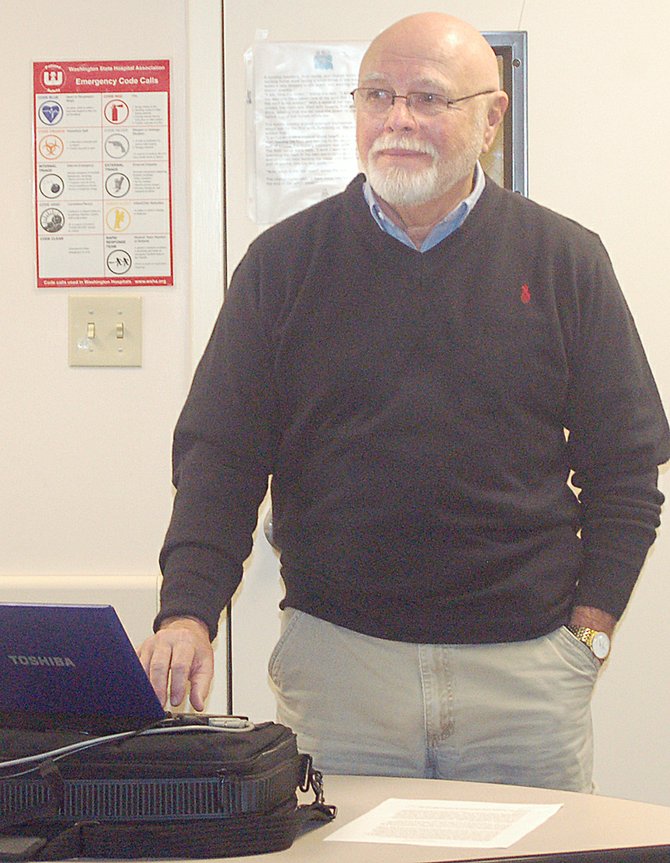 Everything you've heard about China is true, according to Steve Hiatt of Prosser.
The China that Hiatt described to the Daybreak Rotary Club Wednesday morning is a curious mix of modern technology and extreme poverty.
"We saw many signs of extreme poverty with beggars lying in the street. There is a huge unemployment problem," he said.
But, the cities are also filled with happy people, many of whom rush Western visitors, like Hiatt and his companions, all eager to practice their English and to have their photographs taken with the visitors.
The skylines are a combination of new high rise construction and blinding smog. The schools and universities are filled with students working on the latest in modern computers while the streets are crowed with motor vehicles such as Lexus and Mercedes Benz, alongside motorbikes and ancient bicycles.
A frequent traveler to Asia, Hiatt has traveled to Cambodia, Thailand and North Vietnam during the past nine years. Just this past year, he has made three trips to China.
"I want to show you a China that might be unfamiliar to you," Hiatt told his Rotarian audience. Using a series of slides and short videos taken during his visits, Hiatt revealed a China where the students are just as worried about being stylish as American teenagers. The country, which is still very much a Communist country, is verging on capitalism with the importation of American industry and foods, like McDonalds and Taco Bell chains, and "...currently there are at least 135 Starbucks shops in China," he said.
"I have returned to China at least five times," he said. He has traveled from Chongqing to the Great Wall of China.
Calling his trips mini-missionary trips, Hiatt has been allowed to lecture about Western economy and history in the schools and from time to time visit Christian churches located in the countryside, including Christian services held in the city of Guilin, he said.
"The Chinese people are allowed to believe in God or Buddha or whoever, but they are not in favor if they wish to be a member of the Communist party. There are many uncounted Christians in China," Hiatt said.
"Once the citizens sign the paper to join the communist party, they must give up their Christian beliefs," he explained.
Hiatt hopes to return to China and visit the many friends he made during his previous adventures. "I try to capture as much as I can in photographs, but the things I cannot capture are all the different smells and more importantly the private moments when a student asks me to tell him about Jesus," he said.