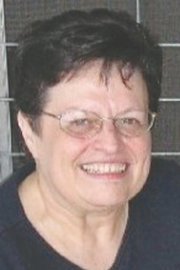 For Christmas I bought myself a subscription to an online site called Lumosity. It is designed to help improve brain functioning, or at least to help us keep from losing more of it.
After the initial test to get a baseline, you start working on these areas: attention, memory, speed, flexibility, problem solving and verbal fluency. It is recommended that you do brain workouts three to five times a week.
It asks you daily to begin by clicking on the picture that describes your mood and how many hours of sleep you had. It really should include how many cups of coffee you've downed before playing.
Some of the exercises are fun, like the attention game that also tests your peripheral vision. A beautiful background appears on the screen, with a white circle in the middle. A number appears in the circle at the same time as a bird flashes somewhere on the screen. Both disappear. You must click on the place where the bird appeared and then choose the correct number.
The problem solving game is annoying. Raindrops fall from the sky with a math problem written in them. They begin slowly, with simple equations. As the problems get more complicated, the drops fall more quickly. See where I'm going with this? When you are done, a separate score shows how you do with problem solving under pressure.
At the end of the day's workout, the question appears: Do you feel more, same or less energized than when you began? "Frustrated" needs to be an option.
I was reading through the site a bit more today, and found a recommendation I needed: do some deep breathing relaxation exercises before beginning your rotation. Ironic: the very site that can help me save my brain may be driving me crazy!
‑ Karen Helsel, a resident of Sunnyside, is a certified mental health counselor. She can be reached at kmphelsel@gmail.com, and will appreciate your feedback and humor sightings.
More like this story