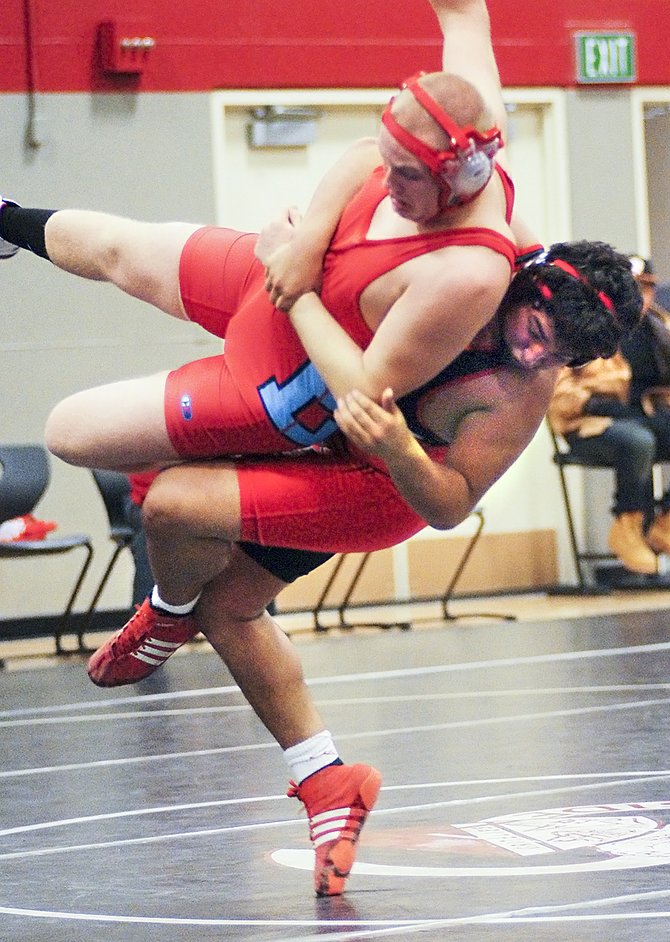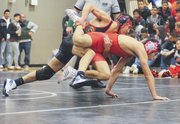 It may not have been the start Sunnyside hoped for, but it's hard to quibble with a convincing 56-16 thumping of Eastmont in CBBN wrestling action last night.
The visiting Wildcats grabbed a quick 12-0 lead Thursday night with pins in the first two matches, but Sunnyside won the next nine to pull away in convincing fashion.
"We started tearing it up at 106 lbs.," said Coach George Paulus, noting it was that weight class that sparked Sunnyside's decisive run.
At 106 lbs., Elias Romero recorded a pin at 5:18 over Eastmont's Cameron Gilman.
Next up for Sunnyside was Jesse Torres (113 lbs.) with a 11-4 decision over Julian Arellano.
The Wildcats had to surrender forfeits in the next three weight classes to Sunnyside's Jesse Barajas, Homer Romero and Jesus Huitron.
Head-to-head action didn't pick back up until the 138-lb. weight class, and J.J. Rodriguez helped the Grizzlies sustain their momentum with a pin in just over a minute over Erick Covarbis.
Noe Palomino (145 lbs.) followed with the most decisive outcome of the night, as the Sunnyside wrestler dispatched Eastmont's Jon Crenshaw in just 36 seconds.
Though a closer outcome at 152 lbs., Grizzly Andy Gomez came out the victor in the next match with a 4-1 win over Erick Curiel.
Sunnyside's Luis Ramos (160 lbs.) delivered a 15-0 technical fall over John Griggs.
After Eastmont grabbed its third and final win of the night at 170 lbs., Sunnyside responded with a pair of wins to close out the match. One of those victories was at 182 lbs. by Daniel Avalos, who pinned Roberto Guevara at 5:58. The other, and the night's finale, was in the 195-lb. weight class, where Isaac Palomino earned a 4-2 decision over Eastmont's Dan Alderson.
"It was a good performance overall," said Paulus. "I thought we wrestled pretty well. We were focused."
Sunnyside, now 3-1 in league play, will look to sustain that focus tomorrow, Saturday, when it hosts Richland and Prosser in a non-league double-dual match that starts at 10 a.m.
The Grizzly JV grapplers will be in action at a Mabton wrestling tourney tomorrow.