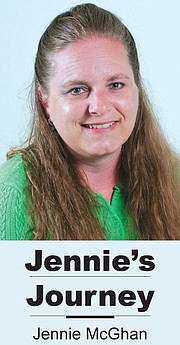 The birth of a baby always seems to bring a sense of joy, wonderment and hope to the lives of others. Yesterday, our office was filled with smiles at the news that a baby girl came into this world, joining the Wise family.
Job and Sarah and the Wise children are a part of the extended Daily Sun News family. The children often fill the office with their joyous voices, bringing happiness to all the adults who are steadily working here.
This newest bundle of joy will certainly join her brothers and sisters, adding more laughter and mirth, as well as the refreshing viewpoint children possess, as she grows older.
There is something about the perspective of children, their innocent voices and bubbly personalities that make even the more serious adults around them a little happier for being in their presence.
The birth of a child is truly a miracle. I think most people recognize this on an innate level. That is why we rejoice at the news that new life has entered the world.
We recognize the potential that new life brings. We don't know who that child will become, we don't know the impact the child will have as they mature…but we have hope that the special little human will make the world a little brighter each and every day.
Those of us who are parents look upon a baby with fondness, often reflecting upon the day we brought our children home.
I find myself reflecting on the changes that have taken place over the years as my children have grown from tiny beings taking their first breath to the individuals they are now.
I do it all with a smile, knowing they make my life fuller. Some days they might bring challenges, but I realize it's not just a child who grows through the years. The parents also experience personal growth through it all.
It is to me the great adventure that makes me more hopeful for the future.