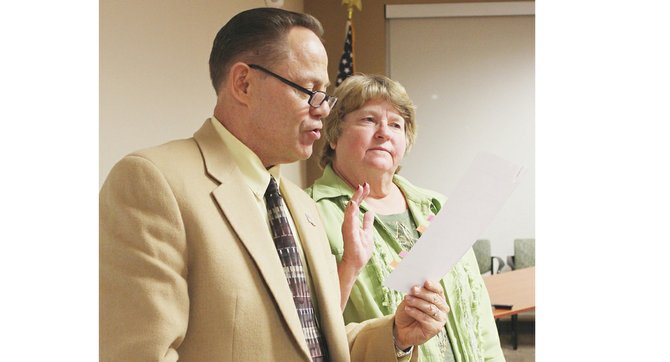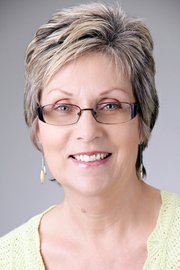 YAKIMA - Connie Davis of Sunnyside and Karen Blankenship of Wapato are the newest members of the Educational Service District (ESD) 105 Board of Directors.

Both took their oaths of office for their new roles last week during the board's regular monthly meeting at the ESD 105 Student Success Center in Yakima.
Davis is serving the seven-member board as Director District 6, which covers the Grandview, Mabton and Sunnyside school districts.
She brings to the board a record of four decades as a local educator and school administrator. Davis began her teaching career in the Sunnyside School District, where she taught second, fifth and sixth grades from 1972 to 1990, and served as an elementary music specialist.

She moved into her career in school administration as an assistant principal at Wapato Middle School during 1990-1991.

Davis started a 16-year tenure as the principal at Grandview's Harriet Thompson Elementary School the following year, then concluded her full-time career in public education as the principal at Grandview Middle School during 2007-2008.
She was named the Grandview School District's Administrator of the Year twice during her 17 years there, in 2002 and 2008.

Davis most recently held an interim role as the principal at Artz-Fox Elementary School in Mabton, and continues to provide consulting work within the education field.
The Sunnyside High School graduate obtained her Bachelor of Science degree in music education and her continuing teaching credential from Manchester College in North Manchester, Indiana. She earned her M.Ed. degree in educational administration from CWU.
Davis succeeds the position on the ESD 105 board previously held by another longtime Sunnyside educator, former Sunnyside High School Principal Bill Gant. He had served on the ESD 105 board since May of 2008, and had served on the executive board of the statewide Association of Educa-tional Service Districts until moving out of the region at the end of 2013.
Blankenship is serving the ESD 105 board as Director District 4, which covers the Highland, Naches Valley, Wapato and West Valley school districts. The Wapato na-
tive graduated from Wapato High School, as did her parents before her. Currently both of her children attend school there as well.
Blankenship co-chaired Wapato's 2012 bond measure and is currently co-chairing the district's February levy proposal.
She works as the chief financial officer at Yakima Bait Company in Granger. She obtained her associate's degree from Yakima Valley Community College, and completed her Bachelor of Science degree in accounting from CWU.
The ESD 105 Board of Directors works to provide direction to the ESD 105 superintendent and to assist in the oversight of the general operations for the regional agency, which supports the 25 public school districts and 23 state-approved private and tribal schools of south central Washington.
Each board member's term lasts four years.