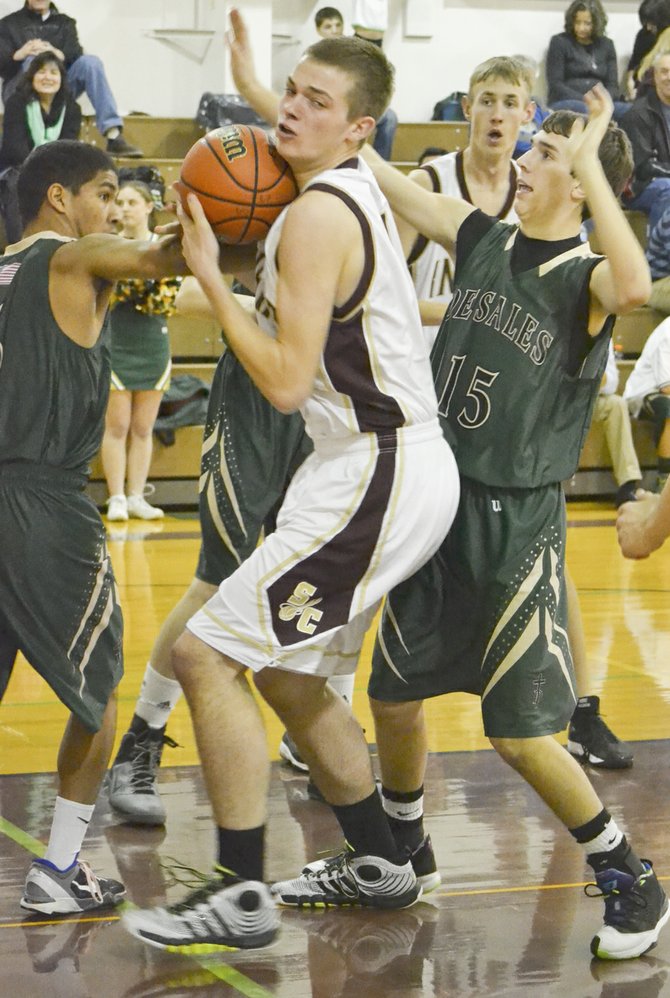 The Sunnyside Christian boys basketball team last night improved its record to 11-3.
The Knights opened the non-league game against visiting DeSales with a 12-11 lead, on the way to a 56-47 victory.
In the second stanza, Sunnyside Christian's defenders held the Irish to just nine points. Offensively, the Knights maintained control to score 13 points for a 25-20 lead at intermission.
DeSales rallied in the third quarter, outscoring Sunnyside Christian 15-10, but the Knights were unfazed as they went on a 21-11 run in the final quarter.
Sunnyside Christian's Brant Bosma, Drew Scheenstra and Joel Martin led the team to a victory, scoring 17, 12 and 11 points, respectively.
For DeSales it was Cameron Richman that had a game-high 26 points. Teammate Darryl Galloway scored 14 points.
Tonight (Tuesday) the Knights will host Burbank to make up for a game that was canceled earlier in the season.