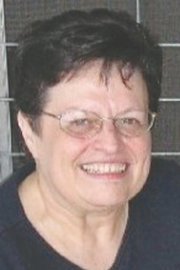 "Philologist" is an antiquated word meaning: someone who studies languages, their origins and meanings.
Since I am a bit of an antiquated person, it's one of my favorite words. Some writers keep a notebook as they read, jotting down words they don't know. They look them up and try to use them. I thought I'd try that exercise.
I discovered a book in my own shelves belonging to my son, entitled Collected Fictions, by Jorge Luis Borges, translated from Spanish to English by Andrew Hurley. I didn't know anything about the author or the book, so I didn't expect much. So far, I've been pleasantly surprised.
The first section is called "A Uni­versal History of Iniquity." I found many of the short stories humorous…because I'm strange and find many things humorous that others do not. I was shocked to find that I filled almost one page with words I did not know. I'm only on page 52 of a 512-page volume.
Want to stretch your brain? Recognize any of
these? Patronym, Antipodean, Apotheosis, Perfidious, Palanquin, Distichs, Calumniated.
Words are powerful. They can make you laugh, weep, shout or jump for joy. Words make you think deeply or help you escape from reality. "Sticks and stones can break my bones…" but words, words can elevate or annihilate.
One phrase grabbed me in the "Man on the Pink Corner," a rather serious, violent story at which I did not laugh. He described a man who had just been killed in a fight this way: "…he had that tired look that dead men get." I love that.
What are your favorite words? What words do you detest and why?
‑ Karen Helsel, a resident of Sunnyside, is a certified mental health counselor. She can be reached at kmphelsel@gmail.com, and will appreciate your feedback and humor sightings.
More like this story