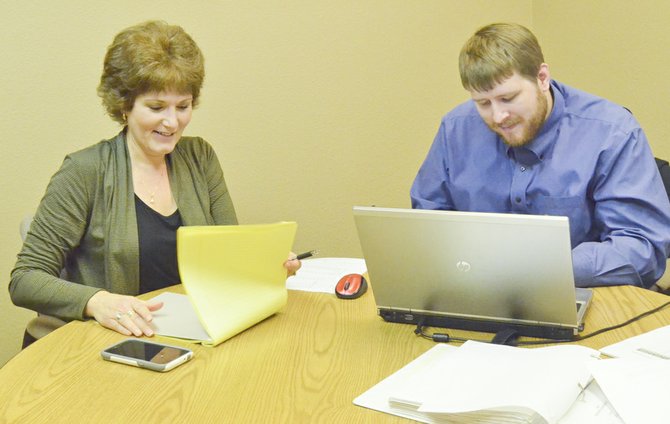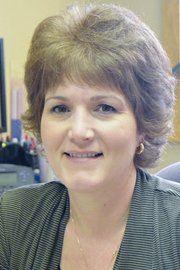 After earning a civil engineering degree from Washington State University nearly 25 years ago, Lori Brady became an employee of the Sunnyside Valley Irrigation District.
She said she wanted to find a job in the Lower Yakima Valley because her husband farms here.
Brady said she received positive information from several farmers about SVID and when there was an opening with the district, she applied for it. She said she is glad she was hired because SVID has provided her several opportunities over the years.
As an engineer, Brady completed survey work and project designs, and managed permits and short plats. She accepted after-hour calls and became the engineering department manager.
Approximately seven years ago she was asked to assume a different position, changing her career. Brady was tapped to fill the role of assistant manager of administration.
Her current position places her in the middle of nearly all operations. Her responsibilities include financial management, customer service, oversight of information services and much, much more.
"My current position is much more broad in scope," said Brady, noting her engineering background provides her with the knowledge to review projects and a variety of reports that must be completed throughout the year.
"I understand the reports and ongoing projects," she said.
Brady said there are many challenges to the job, which is what motivates her.
"I like challenges," she said. "I like diversity."
Brady said there are some predictable aspects of her job, such as reports that are due at the same time each year.
But, there are many more aspects of her work that make the job different from day-to-day.
One week she could be helping a software developer as the irrigation district changes its computer systems.
Recently, she was helping a developer improve water change calculations in a new program.
If she were to pinpoint a drawback to the work, she said it would be the amount of paperwork that sometimes fills her office.
"It's a mess," Brady laughed. "But, every pile has its purpose."
She said the challenges, the atmosphere and the people at SVID make her eager to go to work on a daily basis.
Brady said she always knows there will be something new to do and she looks forward to it.
"I love the diversity of my job," she said.
"Going into civil engineering can open opportunities you never knew existed. It can take you places you never expect to go in your career path.
"One only needs to be open to the opportunities," Brady said.