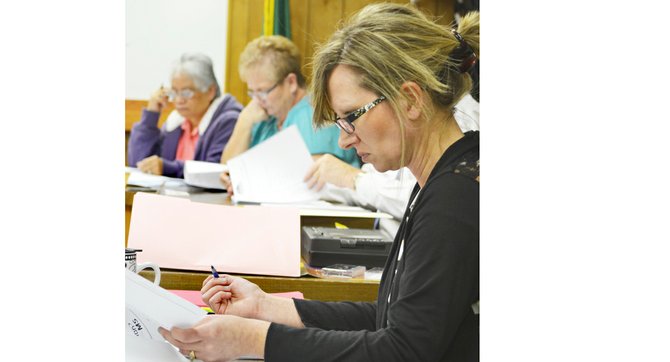 MABTON – While a Transportation Benefit District generates money specifically for road and street projects, it also adds accounting requirements.
Mabton has such a district, called a TBD for short, and last night the city council agreed to purchase software to aid with administering the program.
Like Grandview, Mabton's TBD levies a $20 annual fee on each registered vehicle within the city limits. Those funds are then set aside in a designated pool of money for future road upgrades.
On Tuesday night, the Mabton City Council convened for a few minutes as the TBD council, and agreed to a $3,200 contract with Vision Municipal Solutions. Under terms of the deal, the Spokane firm will provide and install software to manage Mabton's TBD account.
Mabton City Clerk/Treasurer Tanya Gaston told the council she spoke with her counterparts at Toppenish and Zillah city halls and both are happy with the software.
After Mabton has Vision's software installed, Gaston said the city will save time in no longer having to manually track TBD revenues and expenses in a separate account.
She says at the push of a button the software produces a report. That will also save Mabton employee hours as under TBD ordinances there must also be a separate annual financial report produced on the transportation dollars.
Acting as the TBD council, Mabton's city council approved the contract unanimously.
In related news last night, the city council also greenlighted a separate $2,500 contract with Vision Municipal Solutions for professional services during 2014.
Mayor Mario Martinez explained that, like the software purchase, the professional services deal with Vision is a one-time arrangement.
He said the contract will provide 24/7 assistance and consulting services for Gaston during her first year as Mabton's city clerk/treasurer.