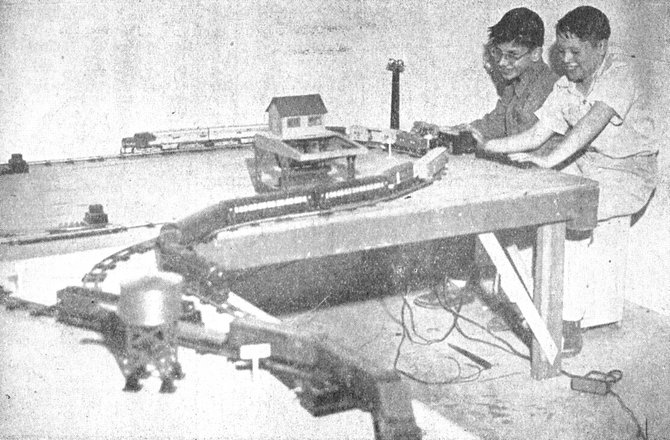 110 YEARS AGO…(1904)
The Christian Cooperative Telephone Association held a special meeting in Sunnyside discussing ways to reduce indebtedness, regulating the price of stock and considering extending its lines.
The Sunnyside Old Settlers Association, consisting of members residing in the valley since prior to 1886, held a meeting at the IOOF Hall to reminisce.
100 YEARS AGO…(1914)
Mrs. R.C. McCredie of Sunnyside, member of the Washington State Board of Health, was the keynote speaker at the mid-year graduation ceremony at Ellensburg State Normal School.
90 YEARS AGO…(1924)
Mr. and Mrs. Dunnington of Mabton were named best dressed couple at Sunnyside's masquerade dance, held at the Moose lodge.
80 YEARS AGO…(1934)
The Sunnyside Commercial Club elected Roy Haskins to succeed retiring President A.G. Fleming.
The bird collection of Sunnyside's Jim Henderson was to displayed at Whitman College in Walla Walla.
70 YEARS AGO…(1944)
Ruth E. Anderson of Outlook ferried a 200 horsepower plane from Delaware to Abbotsford, B.C. in a mission as a WASP.
60 YEARS AGO…(1954)
Attorney William Aiken delivered a presentation on "legal points for the housewife" at the Sunnyside Junior Women's Club meeting, hosted by Mrs. Irving Newhouse and Mrs. Louis Syria.
Sunnyside Boy Scout Troop 39 Scoutmaster R.H. Myers was awarded the Silver Beaver for serving 33 years in scouting at Scout Recognition Night held at the Chinook Hotel in Yakima. Troop 39 was organized by Myers to provide handicapped boys with the scouting experience.
50 YEARS AGO…(1964)
Lee Rowan sold Rowan's Family Shoe Store in Sunnyside to Ross Perryman, who was an employee at the store for 17 years after being discharged from the Navy.
Roscoe Sheller's "Blow-sand" was given a positive review by a Chicago newspaper critic. The Sunnyside pioneer's book was about life for a family settling in the Yakima Valley at the turn of the century.
40 YEARS AGO…(1974)
Arson, said Deputy State Fire Marshal Duane Dormaier, was suspected to be the cause of a blaze that destroyed Sunnyside's Golden Pheasant Restaurant, Razor's Edge Barber Shop and Humbyrd's Pawn Shop.
Sunnyside's Dr. Jack Dasso was elected to serve a fourth term as president of the Yakima Valley Turf Club, operators of Yakima Meadows Race Track in Yakima.
30 YEARS AGO…(1984)
Jeff Shelton, a 16-year employee of United Telephone, was named service manager of the company's Sunnyside office.
20 YEARS AGO…(1994)
Washington Elementary School Librarian Ona Kasse-baum's "brown bag reading" program encouraged youngsters to read during "Drop Everything and Read Week."
10 YEARS AGO…(2004)
The Yakima River Storage Alliance raised $6 million of the $10 million needed for a feasibility study for Black Rock Reservoir.
Prudential Valley Investment Property realtor Isabel Bedolla-Roos of Sunnyside was named the Lower Yakima Valley Realtor of the Year.