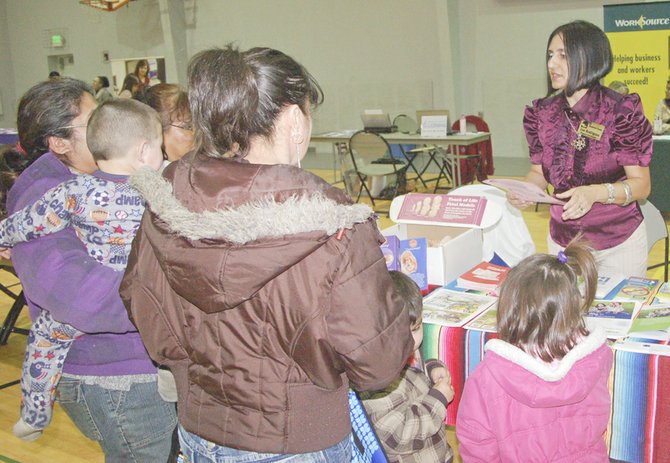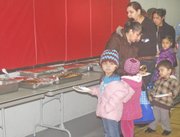 Thursday found Lower Valley emergency service providers wondering where the homeless people were.
The providers gathered for the annual Yakima County Point in Time/Project Homeless Connect event at Sunnyside's Community Center, but the expected flood of individuals seeking services only trickled in.
Organizers said the reason for the lower participation could have been for a variety of reasons, but the low attendance in Sunnyside was also seen at the other Point in Time events held elsewhere in the county.
Locally, the homeless project had registered less than 100 people by noon. However, those who made the trek to the South First Street location were grateful for the help.
Project participant Luz M. Garcia took the opportunity to check on the status of her health insurance.
"I'm very happy for the help," Garcia said, who was worried she wasn't yet covered by the state health plan.

Garcia worked with Yakima Neighborhood Health Services outreach worker Nora Hernandez to confirm her coverage was in place.
Yakima Neighborhood Health Services representatives not only worked with individuals to navigate the Washington Healthplan Finder, staff also provided health screenings.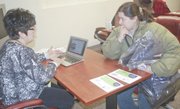 "It has been pretty slow going," said Hernandez, adding she hoped the afternoon session would be busier.
Yakima Neighborhood Health Services was one of more than 15 Lower Valley service organizations on hand to offer services and resource information ranging from food stamps eligibility to employment opportunities.
Those attending were also provided a hot meal, catered by Fiesta Foods They were also able to obtain warm clothing and blankets, thanks to the efforts of the Homeless Network of Yakima County.
By the end of the day, organizers said the Sunnyside count had only slightly risen. An accurate final count won't be available for several days. But, that is not to say the outreach count surveys didn't collect more data regarding the county's homeless, according to Avery Zoglman, Yakima County Homeless Programs Coordinator.
He said all of the Yakima County homeless sites reported small attendance this year.
"We're not sure why more people hadn't turned out, but we were hoping more people would turn out to participate when school got out," said Lower Valley Crisis and Support Services Executive Director Leticia Garcia, the Sunnyside project coordinator.
She said the event was moved to the community center this year to give providers and participants more room. The 2013 homeless count was held at Oasis Community Church in north Sunnyside last year, she said.
Less than 300 people attended that event, according to the 2013 Yakima County's Point in Time annual report. Countywide, 899 persons received services at the 2013 Point in Time /Project Connect.
Zoglman said it will be several days before all of the project surveys can be correlated and tabulated.
"We're not sure why more people are not attending these events, but it doesn't mean there aren't homeless people out there whom we need to serve," he said.
He did note that since the Point in Time project began in 2007, the count has seen a 29 percent decrease in the homeless count.