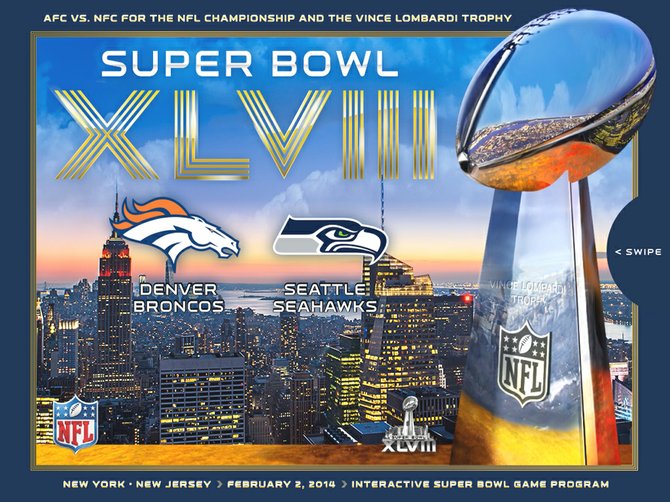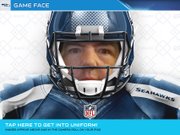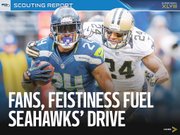 With this installment of Apprageous! I'm making an exception to my usual policy of profiling apps that are free.
The exception this week is thanks to our exceptional Seahawks playing in this Sunday's Super Bowl.
The NFL yesterday, Thursday, released the official mobile version of its Super Bowl XLVIII game program.
From the opening Star Wars-like theme music playing over the Vince Lombardi trophy gliding across the screen, the app doesn't disappoint.
Mind you, I'm leery of NFL apps. As one pundit quipped this week, the NFL sees its fans as walking ATMs. Previous apps from the league feature all kinds of in-app purchases. A "free" NFL tailgating app, for example, plugs constant sales pitches with each recipe.
So, I was pleasantly surprised when after plunking down $1.99 for the interactive game program there weren't other "offers."
Something else great about this app is it actually lets you preview a good portion of it before making the purchase. That's not always the case with the No Fun League, but this time they got it right.
It features well-appointed scouting reports on both the Seahawks and Broncos and video highlights of the 2013 season. There are also extensive regular-season stats provided for both teams.
About the only thing I found annoying with the app is that each NFL week's highlights are hosted and narrated by Deion Sanders of NFL Network. I'm not a big fan of Neon's TV work, but it is great to see highlights from around the league each week to relive past victories, whether for the 'Hawks or my fantasy football teams.
My favorite video highlights on the app are reviews the NFL provides of every playoff game this season.
Between watching the highlights with local team broadcasters calling the plays, like Seattle's Steve Raible, and written analysis of each postseason game it gives fans a chance to relive their team's road to the Super Bowl.
There are plenty of photo essays, and nice side stories. They range from the most important NFL games ever played in New York (site of this year's game) to summaries and photos of every Super Bowl ever played.
Note that for some of the app's features to work you'll need a wi-fi connection.
Casual football fans, or those who root for teams other than the Seahawks or Broncos, might not enjoy all the Super Bowl team details on the app.
But for Seattle and Denver fans it's a great little nugget to accompany your super Sunday.
And, at $1.99, it's far less costly than the $15 the NFL is charging for a hard copy of the official Super Bowl program.
Go 'Hawks!