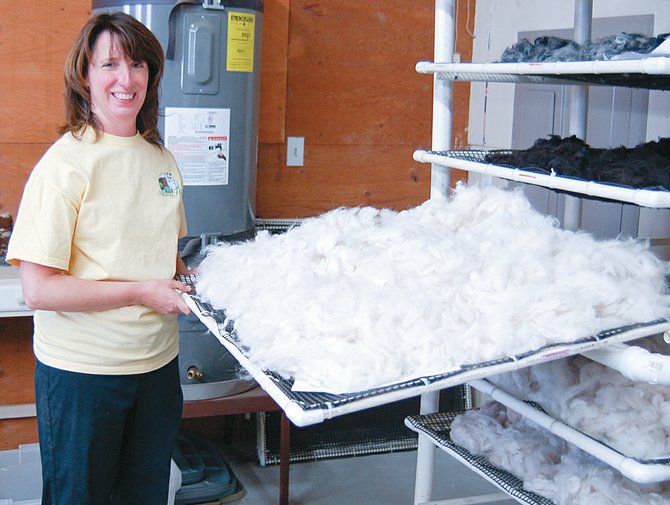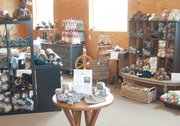 Silbury Hill Alpacas kicked off its fourth summer season and first anniversary of the installation of its mill this past weekend with a day of tours at the farm north of Sunnyside.
The Spring Harvest Fiber Mill has changed life a bit at the farm, which used to send out alpaca fiber to be milled elsewhere. With several machines to do the milling on site, the farm now mills fiber for other alpaca farms around the area and the state.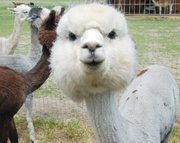 "We're very busy," said Danise Cathel. "We're constantly running the mill."
She said they have a big backlog at the moment and are working to catch up. The farm's own alpacas were sheared in late May, and there is plenty of fiber in the mill right now.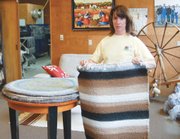 The mill has meant more chances for the Cathel family to work with the fiber in different ways. Bob Cathel has started to weave rugs out of a chunky yarn, in rectangular and circular shapes. The farm store also carries teddy bears made from alpaca fiber, along with yarn and clothing.
The tours this past Saturday were not heavily attended, according to Danise Cathel, but they expect to have a large turnout at the farm's annual "Pacas and Peaches" event, held over Labor Day weekend.
"People come out to pick peaches in the orchard and visit the alpacas," she said. "It makes for a fun visit."