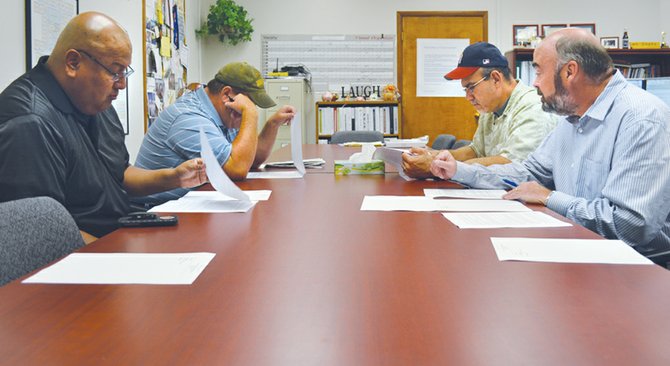 GRANDVIEW – Rather than let a high school teacher go as originally planned, the Grandview School District will allow the teacher to stay on board for one more year as a substitute.
That's the result of a settlement and one-year leave replacement contract the Grandview School Board approved during a special meeting this past Monday morning.
The school district on May 12 gave teacher Robin Barcenas written notice her employment contract would not be renewed.
Superintendent Kevin Chase explained Barcenas was a provisional employee (still within her first three years as a teacher) during the 2013-14 school year. He said the district issued the non-renewal based on her performance evaluation.
Barcenas and the Grandview Education Association took exception, filing a grievance on May 20 over the district's evaluation process and her non-renewal.
A lawsuit filed in Yakima County Superior Court followed on June 13.
Jamie Downing is the Grandview Education Association's president, and yesterday said the district violated its non-renewal and evaluation processes in Barcenas' case.
That led to the settlement inked on Monday.
Chase encouraged board members to approve the settlement and one-year contract to avoid the district incurring legal fees in court.
Approval of the deal, also signed by Barcenas, means the district does not admit any wrongdoing with its evaluation process. In addition, the grievance and lawsuit will be dropped.
Barcenas will receive her full salary with benefits for 2014-15, but "…subject to assignment and reassignment as a substitute teacher at the district's discretion."
The settlement further dictates the district will place a letter in Barcenas' personnel file stating the evaluation is not available due to the dispute.
The one-year contract begins Aug. 28.