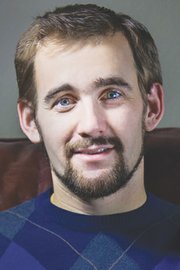 EPHRATA – Two charges Ephrata police requested against Fourth District Congressional candidate Gavin Seim will not be pursued.
That's according to Grant County Prosecutor Angus Lee in a June 20 letter to Ephrata Police Chief Mike Warren.
Warren sought charges of obstructing a police officer and recording a private conversation without consent.
Both stemmed from a confrontation on May 22 when Seim entered the Grant County Courthouse and repeatedly demanded a lockbox for storing personal weapons as required in the state constitution. That led to a 911 call and the arrival of Ephrata police officers. They conducted a weapons pat-down of Seim, who was not armed.
Lee noted courthouse security was on high alert because just three days earlier an individual reportedly was intent on shooting and killing a defendant during a Superior Court hearing.
Three days later, when Seim arrived, Lee stated the situation with the threat was still unresolved.
"There is no reason to believe that Mr. Seim had any knowledge about the recent specific security concern when he came to the courthouse to make a video regarding an issue with which he was passionate," Lee stated in his letter to Warren.
Though Seim was unarmed, Lee noted, "…his repeatedly asking the information desk and security personnel for access to a weapons lockbox would lead a reasonable person to believe he did in fact possess a firearm."
Warren sought obstruction charges because Seim briefly resisted the patdown. Lee declined the charge because Seim's conduct did not rise to the level of obstructing or resisting an officer.
As for the charge of recording a private conversation without consent, Lee noted that one of the subjects in the video – an attorney in the courthouse at the time – asked not to be recorded. The prosecutor said the conversation recorded was not intended as a private conversation and declined to file charges.
Yet, Lee added, Seim needs to be careful with videotaping private citizens in public places. "Seim should be cautious, however, because his apparent belief that he can record anyone in the public place may be misinformed."