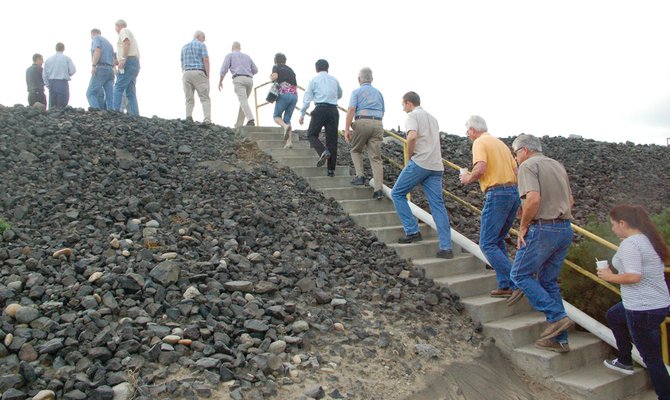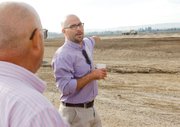 Every five to seven minutes a new load of compacting soil is dumped onto the future banks of the Port of Sunnyside's newest lagoon.

The rock and dirt composition mix, mined from property on Snipes Mountain, is crushed and mixed on Port of Sunnyside property, at an operation that runs 24-7 to create the materials used for the man-made lake.
Once completed it will contain treated industrial wastewater created by Sunnyside industrial processors such as Darigold, Valley Processing, Johnson Foods and Seneca, as well as providing additional storage for future industrial expansion in the Port.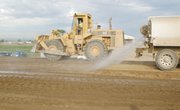 Located just to the south of the port's current lagoons, the newest holding pond is expected to be completed in October, according to Port of Sunnyside Executive Director Jay Hester.
Hester led the members of the Sunnyside Daybreak Rotary Club on a walking tour of the Midvale Road construction site this morning, saying the new 16-foot deep lagoon is part of the port's anaerobic digester project.
Once completed the port digester will more than double the industrial wastewater capacity, Hester explained.
The anaerobic digester at some point in the future will also be able to create a natural gas byproduct that the port hopes to be able to market, Hester added.
The $8.2 million project once completed should be capable of handling upwards of 100,000 cubic yards of water per day.