RELIGIOUS REFLECTIONS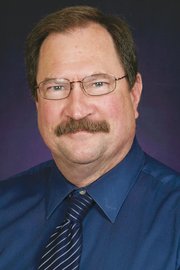 Jesus said to his disciples, "If the home is deserving, let your peace rest on it; if it is not, let your peace return to you." [NIV]
Jesus sent his disciples out two by two, equipped with this amazing ability to extend the peace within their beings to those homes who offered them a place to stay and a meal.
This is hardly the only time Jesus mentions this wonderful spiritual gift. In John 14:27 we read how Jesus tells the disciples that it is His peace that he gives them and leaves with them, specifically noting that it is a godly gift, not something the world can give. He tells them not to let their hearts be troubled, but to let the peace abide within them.
Luke 8:48 recalls Jesus healing a woman, then telling her to go in peace. It is also in Luke that we hear the Song of Simeon, who upon seeing the 8-day old Christ child declared, "God, now let your servant die in peace." James declares that peacemakers who sow in peace reap a harvest of righteousness. Both Matthew and Luke recall Jesus' Beatitudes: "How blessed are the peacemakers."
Paul echoes this sentiment in pretty much every letter he wrote. Consider his advice in Romans 12:8, "As far as possible, if it is within your ability, try to live peacefully with everyone else."
And who could forget that wonderful turn of a phrase from his letter to the Philippians, "The peace that passes all understanding."

Indeed, peace does seem to pass understanding. In the world's eyes it is elusive, indeed.
I wonder if we who call ourselves followers of Jesus love peace? Or are we sometimes quick to take one phrase from Matthew 10:34 completely out of context to justify "the sword" because Jesus said that's what he came to bring?
I have a daughter in the Peace Corps so you might say I have flesh in the game when it comes to peace. So do the mothers and fathers of those who put on the uniform of our armed services. I dare say they pray for world peace every bit as much as do I.
I wonder, though, if we are truly a Christian nation when it comes to our national spending on peace. Consider the 7,200 men and women serving the USA in the Peace Corps around the world. The federal budget for this activity in 2014 is $379 million, an average of $48,000 per volunteer. Most of it goes for administration. Those in the field receive a stipend allowing them to live at the community standard, which is a few dollars a day at most. They live in primitive, sometimes dangerous conditions with few comforts in all kinds of weather and climate.
Contrast this with the 1.43 million men and women in uniform at a cost to taxpayers of $614 billion, or an average of $428,000 per volunteer. Those in uniform don't receive that, of course. It is mostly spent on jeeps, tanks, bases, ships, guns, ammo and administration. They live in primitive, temporary shelters serving in dangerous places in all kinds of weather and climate.
What if we encouraged our citizens, age 18 and over, to volunteer for peace and not for war? What if we reversed the numbers, using 7,200 armed service personnel to guard our borders and had 1.5 million doing service work here and abroad, spreading a different face of the United States in a way that doesn't seem to contradict our belief that Jesus is the Prince of Peace?
Okay, crazy idea but if it happened I don't think the world would hate us so much and want to kill us.
Oh, and we would have a $35,000,000,000 federal budget surplus.
May the God of Peace be with us all [Rom. 12:33], and may He bless the memories of all who have died serving God and country on this anniversary of our nation's birth.