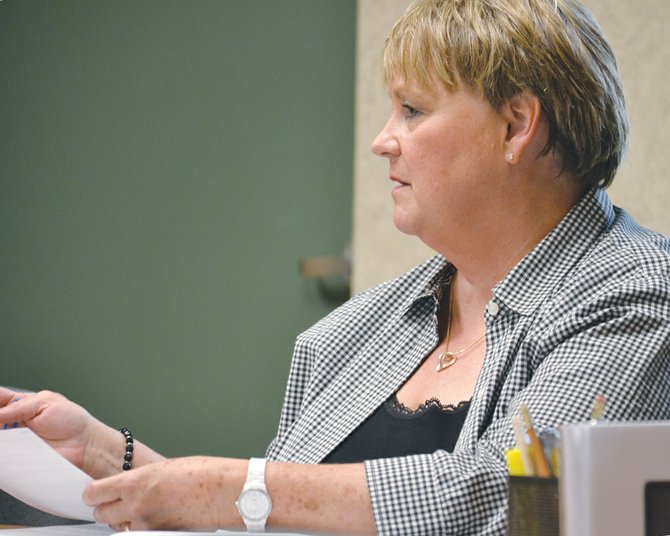 The Port of Sunnyside is in the real estate market, as last Friday commissioners agreed to put up for sale nearly 500 acres it owns in the Sunnyside area.
The biggest chunk of that land is 378 acres southwest of Sunnyside near the Yakima River. Port officials originally hoped to place a wetlands on the parcel to aid with its wastewater operations.
With an anaerobic digester now under construction, the port scrapped its wetlands plans.
The other site to go on the market is 115 acres north of the Sunnyside Airport. In 2010 the Port of Sunnyside purchased the acreage for $1.1 million from Don Padelford, who had hoped to use the land for a housing development.
Port officials opted to buy Padelford's land to make sure future development at the site would not interfere with possible expansion of the Sunnyside Airport.
Jay Hester is the port's executive director, and he says restrictive covenants placed on the property over the past four years means the land's sale would not negatively impact the airport's future.
Hester says whenever the land is purchased it can only be used for "…farming, airport operations or industrial development."
Potential land sales could be timely for the port, which is in the final stages of funding the $8 million digester, which will dramatically increase the district's capacity to process industrial wastewater.
During a special meeting last Friday, Port commissioners acted on a pair of proposals to get the former wetlands and Padelford properties to market.
The first was to amend the port's comprehensive plan so the lands could be deemed as surplus.
The second move, which followed an executive session, approved a consulting agreement with Kenny Nelson of DK Bain in Sunnyside to market the acreage.
"He'll be actively marketing them," Hester said. "He'll work with whoever is interested in buying the land."
Hester says the port has received "quite a bit" of feelers from prospective land buyers but nothing is confirmed to date. "Your story will be our first sales flyer," Hester quipped.