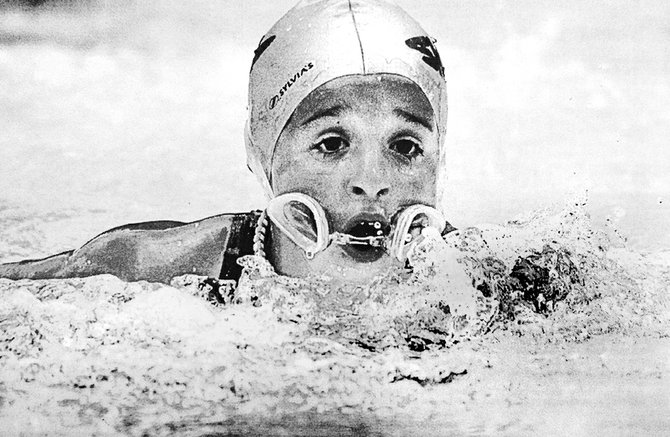 Over the Shoulder
A look back in time from the files of the Sunnyside Daily Sun News and Sunnyside Sun
110 YEARS AGO…(1904)
Showing support for the miners union, which included sending a letter to President Teddy Roosevelt, Sunnyside's Joseph Lannin, H.E. Perrin, H.D. Jory, S.J. Harrison, J.W. Martin and William B. Bridgman formed a committee to highlight deplorable working conditions for miners in Colorado.
100 YEARS AGO…(1914)
Sunnyside's R.G. Page, C. Rowland, A.C. Webber, W.H. Harrison, R.L. Reese and P.J. Queseinberry met with delegates from 10 other states, providing the visitors with a tour of the Yakima Valley from North Yakima to Sunnyside. Following dinner in Sunnyside, the group traveled on to Mabton and Prosser.
90 YEARS AGO…(1924)
H.E. Nicolai of Sunnyside was appointed by the Central Washington Cantaloupe Exchange to establish rules for packing and shipping cantaloupe.
W.S. Piland of Outlook suffered back injuries and bruises after falling 15-feet from atop a haystack.
80 YEARS AGO…(1934)
Congressman Knute Hill was the guest speaker at Sunnyside's Independence Day picnic, organized by the Odd Fellows.
M.E. Bowen of the Sheller Motor Company in Sunnyside boasted a 769 percent increase in Ford V-8 sales over the previous year.
70 YEARS AGO…(1944)
Automobiles on public highways were required to display a $5 federal auto tax stamp, which could be purchased at local post offices.
The children of Harry Chambers were saved from a fire that nearly destroyed their home. Sunnyside firefighters were credited for their heroic efforts.
60 YEARS AGO…(1954)
Mayors Del Hunt and Ed Albro of Mabton and Sunnyside, respectively, cut the ribbon to the newly constructed Mabton Bridge at a special ceremony.
William H. Souther was installed as the new president of the Sunnyside Rotary Club. He succeeded Dr. A.E. Borchardt.
50 YEARS AGO…(1964)
Sunnyside High School vocational teacher Chevy Chase was elected president of the Washington Vo Ag Teachers Association.
Robert Thomas was hired by the Sunnyside School Board to serve as a junior high language arts teacher and assistant coach for wrestling and baseball.
40 YEARS AGO…(1974)
Sunnyside teacher Doug Fadness announced he was a candidate for Yakima County auditor.
The Golden Pheasant in Sunnyside had its new neon sign hung as construction workers re-built the eatery that was destroyed by a fire the previous December.
20 YEARS AGO…(1994)
Sunnyside Community Hospital closed its day care center, which provided employees with in-house care for their children.
Dan Simantel of Ontario, Ore. was named the manager of the newly constructed Wal-Mart store in Sunnyside.
10 YEARS AGO…(2004)
Outlook's Brian Vogel was named fire chief for Yakima County Fire District #5.
Sandra Pasiero-Davis was sworn in as the superintendent of the Mabton School District.