RELIGIOUS REFLECTIONS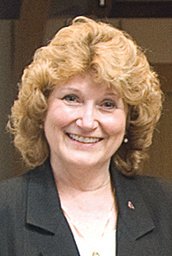 Summer brings summer activities. Whether it is cheering for your kid's Little League baseball team, playing some tennis or golf, or following the teams competing in the World Cup. Summer means summer games.
The Apostle Paul would have loved it.
Most people probably do not think of Paul as a sports buff, but he was. He grew up in Tarsus, which he described as "no mean city" (Acts 21:39).
One of Tarsus' chief claims to fame was that it was the site of the Cilician Games, a semi-final trial for the Olympics. One can imagine the city after the games, boys in every street and back lot imitating the runners, the jumpers, the weight-lifters, the boxers. Surely Paul was one of those boys.

In many of Paul's letters he uses terms that would be known only to sports fans. Most grandmothers would not be able to decode the headline "Gretsky Pulls a Hat Trick," but every hockey fan can.
Paul used sports-page terms just as puzzling for many people as that one. For example, when Paul wrote, "I punish my body and enslave it"(I Corinthians 9:27 NRSV) a more accurate translation is "I deliver a knock-out blow to my body. I K.O. my body!" This is a sports metaphor if ever there was one and it speaks to Paul's determination to stand firm against the temptations of the world.
Paul believed that the Christian life required a spirit and body as fully disciplined as that of a top athlete. He knew that bodies that are not given sufficient training go soft. So do spirits, and wills, and even feelings.
When Paul cautioned the early converts to Christianity, "Do not become weary in well doing," perhaps he was thinking of teams he had watched who "faded in the clutch," who could not keep up the pace. Paul was a spiritual athlete and urged his friends to follow his example.
How can we become spiritual athletes? In the same way that physical athletes become physically strong - through training. Spiritual training is necessary for the inner struggle, the battles with temptation and self-indulgence. Training is necessary for Christians to live in this world but not be of the world.
Life is an inner contest with forces that would have us give up on caring for others or for God.

Where does one get such training? Daily Bible study, daily prayer, regular church attendance and joining a support group that will hold you accountable for your behavior are all things that can help you get into spiritual shape.
John Wesley's famous question "How is it with your soul?" is a great one for self-reflection and sharing with a trusted small group or prayer partner.
Other spiritual disciples include fasting, frugality, chastity and sacrifice. Your pastor, your church library, even the public library are places to find resources to help you explore the spiritual disciplines.

This summer I encourage you to adopt Paul's athletic spirit and get into spiritual shape. Discipline yourself as you press toward the goal of living the teachings of Jesus Christ.