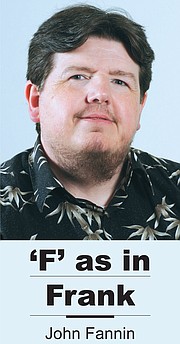 The Fourth District Congressional race has more guns than a Vegas body-building show.
More firepower than Drew Brees and the Saints' embarrassment of riches on offense.
What gives with all the Eastern Washington riflemen gunning for Congress?
First we have candidate Gavin Seim's video-taped confrontation about storing guns at the Grant County Courthouse.
Then another candidate, Clint Didier, gives away guns on the campaign trail.
There's Sunnyside candidate Dan Newhouse in his TV ad, grimly packing heat while walking along what looks to be farmland.
The most recent entry in this loaded field came from the least likely of sources, Fourth District candidate Estakio Beltran. In his new TV commercial the Democrat goes from long shot to sharpshooter, taking aim and nailing an elephant piñata.
While Beltran's ad has a tongue-in-cheek quality, the fact is candidates are literally gunnin' for our votes.
I realize some of this gun love, at least on the Republican side, is genuflecting to the Tea Party's influence.
But it doesn't tell us anything about the candidates except for the fact they embrace the Second Amendment. Hopefully they are equally excited about the other 26 amendments.
These Congressional hopefuls may be from our neck of the woods but the person we elect will have a voice with national and international implications.
Where are the TV and print ads stating their positions on a litany of issues with regional and national concerns?
We need to know what they would have our country do about the tens of thousands of children illegally arriving in this country from Central America.
What of the scandal that is our Veteran's Administration?
What should be our response to the disarray in Iraq, Syria and pretty much the entire Middle East?
We don't know…and will likely never know based on the on-air fodder provided to date.
For now, I guess we're left with them firing away…and shooting blanks.