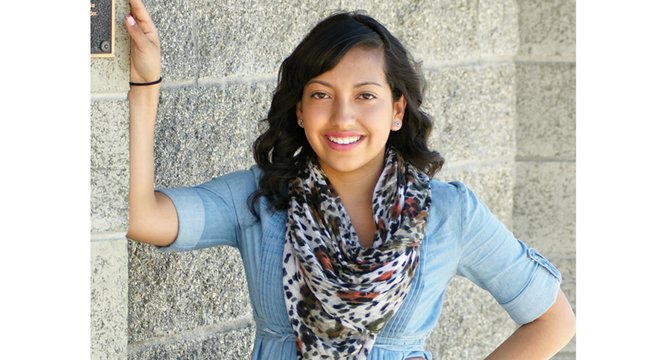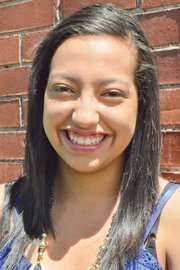 Wishing to inspire others to reach for their dreams and show them how that anything is possible, Alyson Carrillo is seeking to serve the community via the Miss Sunnyside program.
She is one of 14 hopefuls who will be competing for the 2014-15 Miss Sunnyside title on Oct. 5.
Carrillo is one of nine children. Her parents are Blanca and Martin Castilleja.
She said she wants to serve as a role model to members of the community. She excels in school and has plans to attend college.
Carrillo said achieving one's dreams takes a lot of work and passion, but she believes her story will impact others in a positive way.
"I plan to be the first person in my family to go to college," she said.
"I believe I can show others it is possible to make your dreams come true."
For the talent segment of the Miss Sunnyside Pageant, Carrillo plans to perform a guitar solo. The song she has chosen for the performance is Seven Nation Army.
If she is named Miss Sunnyside, Carrillo plans to work with Inspire Development Center for her community service project.
She said the organization provides early learning opportunities to youngsters in the community.
"I believe an early education is important to provide a foundation that helps children find success when they are in school," said Carrillo.
She said there are children in the community who need an early start on their education. Some have learning disabilities, but the Miss Sunnyside court can make a difference in their lives.
Carrillo said members of the court can inspire the children, helping them believe in themselves.
She said she wants children to be eager to learn, to want to achieve to their highest capabilities.
Learning all that they need to know before entering kindergarten, Carrillo said, gives children a head start that can lead to much more.
She believes in her community, as well. She said Sunnyside is a unique place to live.
"Sunnyside used to have a bad reputation, but there have been improvements at the high school and throughout the community," said Carrillo.
Those improvements are the result of community members coming together, caring about one another and supporting each other.
The community is filled with kindness and caring individuals, Carrillo said.
"These are the things that the Miss Sunnyside court has the honor of sharing with others," she said.
"I want to be a part of that…I am proud of what we have done."
Carrillo and the 13 other candidates seeking the Miss Sunnyside crown will be competing at the Sunnyside High School auditorium at 1:30 p.m. on Sunday, Oct. 5.