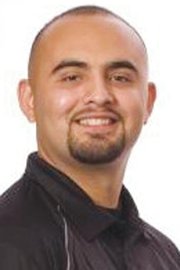 The Yakima County Democratic Party is hosting a public forum this coming Wednesday to introduce four candidates to Sunnyside-area voters.
Three of the four are Democrats. They are Teodora Martinez-Chavez, Gabriel Munoz and Estakio Beltran.
Earl Hall, running as an Independent candidate for Yakima County auditor, is also scheduled to be at the July 16 public forum.
Wednesday's meet-and-greet, open to all local residents, will be held at El Conquistador Restaurant in the downtown Sunnyside mini-mall from 6 to 8 p.m.
Pat Braten, spokesman for the Yakima County Democratic Party, said Wednesday evening's gathering will open with a meet-and-greet. Each of the four candidates for public office will then present a prepared statement, which will be followed by a short question-and-answer session.
Martinez-Chavez, a resident of Outlook, is challenging the incumbent, Republican David Taylor of Moxee, for his 15th District Representative seat.
Munoz, who lives in Yakima, is seeking the 15th District Senate seat now held by Jim Honeyford of Sunnyside – a Republican.
Beltran, a resident of Yakima, is one of 12 candidates making a bid to replace U.S. Congressman Doc Hastings (R-Pasco). Hastings is stepping down as the representative for Central Washington's Fourth Congressional District.
Beltran, Munoz and Martinez-Chavez have all been endorsed by the Yakima County Democratic Party in next month's Primary Election.