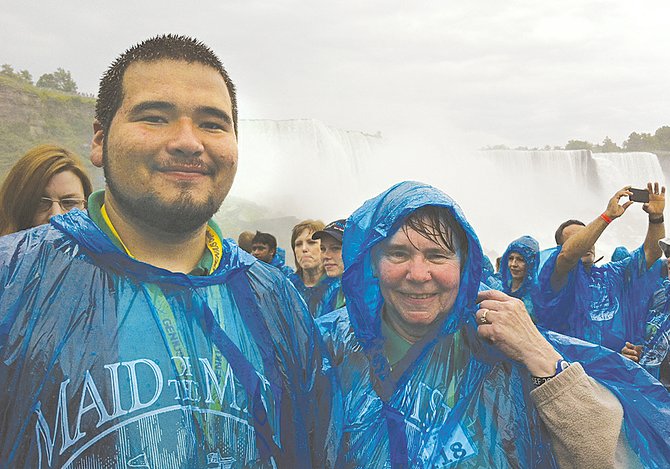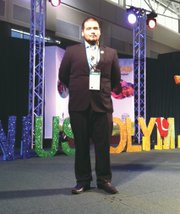 OSWEGO, N.Y. – Lavender, dill, peppermint and chili peppers were part of a winning recipe for Sunnyside High senior Juan Casas.
The concoction wasn't for a cook-off, though, but a science project that earned Casas regional honors and a trip last month to the international GENIUS Olympiad at State University of New York (SUNY) in Oswego, N.Y.
"How do biopesticides affect the physiology of Manduca sexta? (tomato hornworm)?" was the official question answered in Casas' project.
It garnered him a special award in March at the Mid-Columbia Regional Science and Engineering Fair, and in turn the honor of presenting at the Olympiad, an international high school project fair focusing on the environment in the science, art, creative writing, design and music disciplines.

Casas' was one of 842 projects submitted for the Olympiad from 58 countries and 35 states.
Joyce Stark is the Sunnyside High School science teacher who supervised Casas' project and accompanied him to the New York Olympiad.
She said Casas' project demonstrated that a mixture of organic compounds could kill the tomato hornworm without use of pesticides.
But the Olympiad's benefit extends way beyond a science project, she says, noting Casas stayed in a dorm and experienced college life while meeting fellow science students from around the globe.
"The coolest thing is he was able to meet a high school representative from Mexico who happened to be supervising students from the same area his grandparents came from," Stark said.
She said Casas helped that school with translation services during the international Olympiad and was invited to speak to the class in Mexico.
Casas, SHS Science Club president, is the fourth Sunnyside student in four years to qualify for the international event in New York.
Stark says a team effort is behind the sustained success, starting with a middle school program taught by Darla Van Corbach. "When the kids come to us (Stark and colleague Terri Alvarez-Ziegler) in high school they feel comfortable doing long-term science projects.
It also took a team effort to get Casas to New York. Though expenses at the Olympiad are covered through the event's sponsors, students must pay their own way to New York. Stark said several donors stepped up both locally and in the Tri-Cities to make the trip possible.
"It was a good introduction to college life," Stark said of Casas' experience at SUNY.
"The greatest thing was interacting with other kids from all these countries and see what they're working on," Stark added.